a
Naval Industry News - Russia
Russia's UEC Saturn to complete three R&D works on ship gas-turbine engines in December 2017

The Saturn Company, part of Russia's United Engine Corporation (UEC), will complete three R&D works on ship gas-turbine engines in December, the corporation's press office said.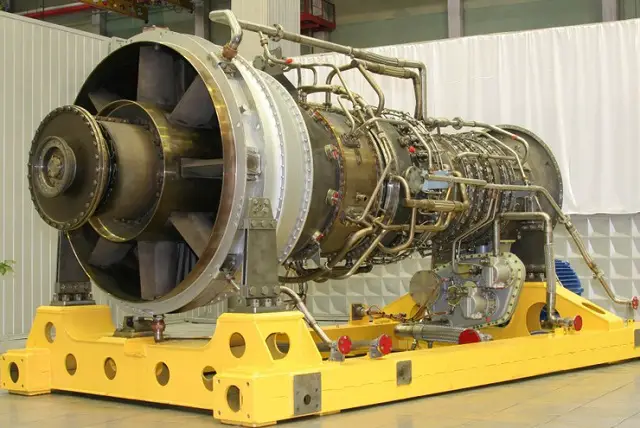 M90FR gas turbine engine for Project 22350 frigates designed and built by "Research and Production Association" JSC Saturn
"The M90FR R&D work [the M55R CODOG power plant for the Project 22350 frigate] with 27,500 hp is being carried out under a state contract signed between Russia's Industry and Trade Ministry and the Saturn Company and will be completed in December 2017," the press office said.

Under the R&D work "Assault Hovercraft Components", the United Engine Corporation is developing the M70FRU-2 gas-turbine engine and the M35R-1, M35R-2 and M70R ship gas-turbine power units with 10,000 hp.

As far as the two R&D works are concerned, the corporation has worked out the design documentation, organized the production and manufactured prototype gas-turbine engines.
The third R&D work, the M70FRU-R, aims to develop the M70FRU-R engine with a reversible power turbine, which is expected to replace foreign-made analogs mounted on Russian ships. The corporation has worked out the design documentation, organized the production and is currently manufacturing prototypes.

Earlier, Russian warships, in particular, the Project 22350 and 11356 frigates, were equipped with propulsion units of Ukraine's Zorya-Mashproekt Company. In the early 2000s, the Russian Navy's command adopted the concept of developing gas-turbine engines and units for Navy surface ships to stop the dependence on Ukrainian supplies and entrusted the job to the Saturn Company in Rybinsk.



© Copyright 2016 TASS. All rights reserved. This material may not be published, broadcast, rewritten or redistributed.



Project 22350 lead frigate Admiral Gorshkov in St. Petersburg in October 2016
Comments by Navy Recognition
The Project 22350 (Admiral Gorshkov-class) frigates will be the first to receive gas-turbine engines produced by Russia's Saturn Company to substitute Ukrainian-made motors,

The Project 22350 lead frigate Admiral Gorshkov was laid down in early 2006 and put afloat in the autumn of 2010. The ship started undergoing trials in November 2014 and was set to be delivered to the Russian Navy in late 2016 but this has been postponed. The second Project 22350 frigate Admiral Kasatonov was floated out in 2014. The third frigate Admiral Golovko is expected to be put afloat in 2017.

The first two ships of the class have gas turbines from Zorya-Mashproekt in Ukraine. Following the 2014 Crimean crisis, the Ukrainians refused to supply Russia with military technology and so NPO Saturn has been commissioned to design new engines. The third Porject 22350 frigate Admiral Golovko is therefore the first vessel set to receive these Russian-made gas turbines.

Link to Admiral Gorshkov (Project 22350) Frigate technical datasheet