a
Naval Industry News - Australia, USA
SEA CORP Wins Contract for U.S. Navy & Royal Australian Navy Submarine Platform Engineering
On 20 July 2017, Systems Engineering Associates Corporation (SEA CORP) of Middletown was awarded a new $21.5 Million contract to provide engineering services for the U.S. Navy and Royal Australian Navy's current and future submarine platforms. SEA CORP and its team of subcontractors will provide services and materials to the Undersea Warfare Combat Systems Department of the Naval Undersea Warfare Center in Newport.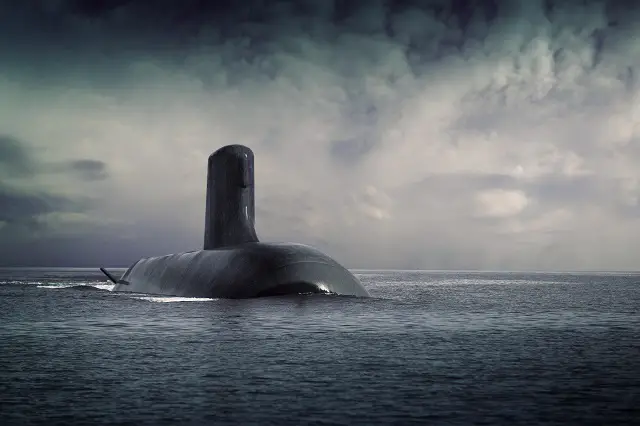 Artist impression of Ausralia's future submarine. Image: Naval Group
Work performed under this contract will include platform engineering, advanced system engineering (including security engineering, human system integration, and interface design), and test and evaluation services, for the development, evaluation, modernization, and sustainment of the U.S. Navy's and Royal Australian Navy's current and future submarine platforms.

Senior Vice President David Cadorette commented, "SEA CORP and our teammates look forward to continued demonstration of our expertise in Submarine Platform Engineering in execution of this contract. We have been providing superior engineering and technical services to the Undersea Warfare Combat System Department of NUWC Newport for over 30 years. We are excited to apply our experience and capabilities to Columbia Class program engineering efforts as well as continued efforts in support of the Virginia Class, SWFTS programs and Royal Australian Navy Submarine Programs."
Video: Shortfin Barracuda Block 1A at PACIFIC 2015
Australia's Future Submarine Program:
The Australian Government selected Naval Group (then known as DCNS) as its preferred international partner for the design of 12 Future submarines for the Royal Australian Navy. The announcement was made on April 26 2016 by the Australian Prime Minister the Hon. Malcolm Turnbull, the Minister for Defence, Senator the Hon. Marise Payne, The Minister for Industry, Innovation and Science, the Hon. Christopher Pyne and The Chief of Navy, Vice Admiral Tim Barrett. DCNS was competing with the Shortfin Barracuda design against TKMS' Type 216 and Japan's Soryu class designs. Based on the French Navy Barracuda SSN currently in final stage of construction, the Shortfin Barracuda is 3 meters shorter (94 meters) and 200 tons lighter (4,500 tons). In September, Lockheed Martin was selected as the preffered combat system integrator. All 12 submarines are expected to be built in Adelaide (South Australia) with technology transfer from DCNS.
Our video on Ohio Replacement / Columbia-class SSBN during Sea Air Space 2017
Columbia-class SSBN
Ballistic missile submarines are critical, stabilizing and efficient elements of the U.S. nuclear deterrence and assurance policy, carrying the majority of deployed U.S. nuclear warheads. Columbia-class SSBNs incorporate advanced technology and will provide the most survivable leg of the Nation's strategic triad.

According to the US Navy, the mission of the Ohio Replacement will be Sea Based Strategic Deterrence:
Replacing Ohio SSBN class, rehosting TRIDENT II D5 (LE) missile system, providing the most survivable leg of the Nation's strategic triad.

Key facts of Ohio Replacement as provided by NAVSEA:
» The Ohio Replacement is the US Chief of Naval Operations number one acquisition priority.
» SSBNs are critical, stabilizing and efficient elements of US Nuclear deterrence and reassurance.
» The current Ohio class SSBN force is reaching the end of its operational life and must be replaced to meet the continuing mission requirements of USSTRATCOM.
» The Ohio Replacement will perform the same mission of today's Ohio class with two fewer ships at $40B in acquisition and life-cycle savings.
» The Ohio Replacement is being designed to have a longer service life, better availability and better survivability than their predecessors.