a
Naval Forces News - France
French Navy Aquitaine-class Frigate Auvergne Begins First Operational Deployment
The French Navy (Marine Nationale) announced that the FREMM multi-mission frigate Auvergne set sail for its first operational deployment. This fourth frigate of the Aquitaine-class is deploying to the Indian Ocean for over four months. This deployment is part of the verification of the unit's military capabilities before entering "active duty".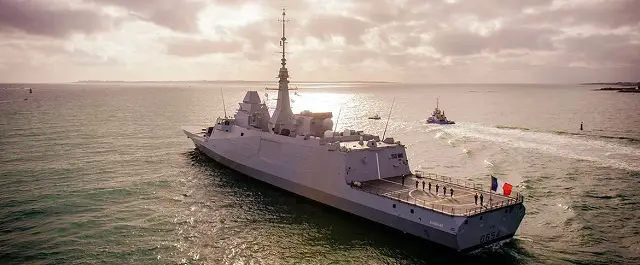 The Aquitaine-class Frigate Auvergne Begins its First Operational Deployment
. French Navy picture.

For this deployment, Auvergne embarks an NH90 NFH helicopter detachment of the 31F air wing and various reinforcements specific to the missions that the unit will be conducting in the Southern Indian Ocean. Its crew is also reinforced with sailors of the Transformation and Reinforcement Groups from Brest and Toulon naval bases.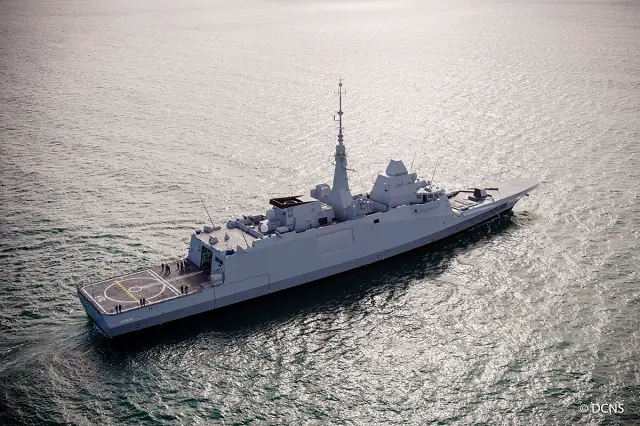 FREMM multi-mission frigate Auvergne. Picture: Naval Group
FREMM Auvergne was delivered by Naval Group (formerly DCNS) in April this year.

On completion, the FREMM programme will represent the construction of ten vessels on the Naval Group Lorient site, of which eight for the French Navy. Six FREMM would have been delivered to the French Navy before end of 2019, in accordance with the 2014-2019 military programming law. DCNS is currently completing the FREMM Bretagne, which was floated on 16 September 2016, and is pursuing the assembly of the FREMM Normandie. Furthermore, work has already started on the ninth FREMM in the series, the Alsace, which will be one of the two FREMMs with strengthened anti-aircraft capacities, whose deliveries are scheduled before 2022.

Overview of the FREMM series
Aquitaine, first in the series, delivered in 2012
Mohammed VI, delivered to the Royal Moroccan Navy in 2014
Provence delivered in June 2015
Tahya Misr, delivered to the Egyptian Navy in June 2015
Languedoc delivered on 16 March 2016
Auvergne, delivered today
Bretagne and Normandie, to be delivered in 2018 and 2019
Alsace and Lorraine with strengthened anti-aircraft capacities to be delivered in 2021 and 2022

According to the French Navy, FREMM Frigates missions include:
- The control of a zone of air-sea operations;
- ASuW, ASW and AAW;
- Deep strike with the naval cruise missile;
- The support of power projection operations (amphibious, special forces...).