a
Naval Defense News - Philippines, Russia
Philippines Evaluating Russian SSK Diesel-Electric Submarines - PNA
The Philippines is evaluating Russian diesel-electric submarines, the Secretary of the Department of National Defense (DND) Delfin Lorenzana said quoted by the Philippine News Agency (PNA).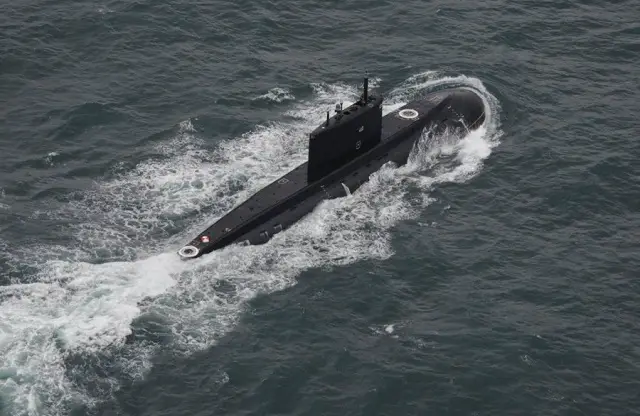 Russia's new Project 636 (Varshavyanka) diesel-electric submarine (SSK) "B-261 Novorossiysk" transiting in Belgium's EEZ. File Picture: Belgian Navy
"The DND chief, in a press briefing Thursday [January 26], said they are now determining on whether these specialized ships are essential for the modernization needs of the Armed Forces of the Philippines and whether the country can afford to acquire and maintain such an expensive weapons platform," PNA quoted the official.

He highly estimated Russian-originated diesel-electric underwater combatants. "However, Lorenzana said Russia`s diesel-electrics submarines are considered to be one of the best in the world," he said quoted by PNA.

The Armed Forces of the Philippines are planning to get diesel-electric submarines during the second Horizon of the Modernization program, which is expected to be implemented in 2018-2022.



© Copyright 2017 TASS. All rights reserved. This material may not be published, broadcast, rewritten or redistributed.