a
Naval Forces News - Italy

Video: Submarine Escape Training for Italian Navy Submariners
Upon completion of their basic shore-based training at the Italian Navy Submarine Training Centre, where they familiarized with the fundamental "dry" escape techniques and procedures, twenty Italian Navy submariners went to the Netherlands in order to complete their training and learn pressurized submarine escape training.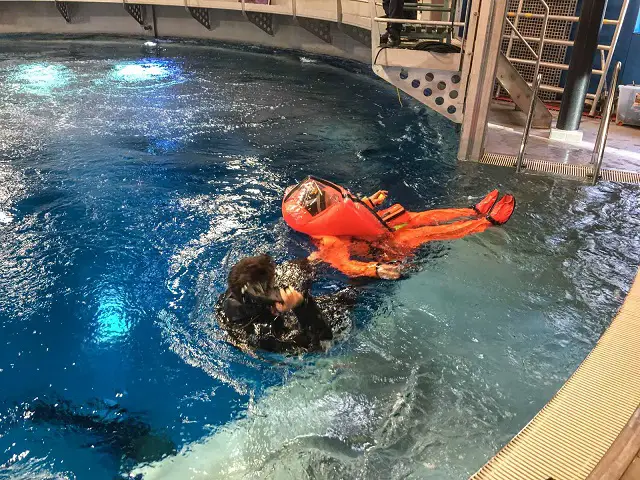 Italian Navy picture
The just-ended course is the second of this kind conducted with the Royal Netherlands Navy, and the first delivered to a foreign Navy.

All the participants successfully completed the course, assisted and coordinated during the entire period by a team of officers from the Italian Navy General Staff and the Submarine Squadron based in Taranto.

A cooperation agreement with the Royal Netherlands Navy allows Italian Navy submariners to train in a cutting-edge training facility recently realized at Den Helder Aquacentrum, the escape training tower "Triton 12".
Italian Navy video
Whatever the operational scenario, safety is paramount on a submarine: this is why Navy submariners' training mostly focuses on driving and operating vessels under the best possible safety conditions.

One of the likely scenarios for submarine crews is the emergency escape from a submarine in distress, or, in the worst case, when a stricken submarine sinks to rest on the sea bottom.

In such circumstances, submariners escape from the submarine through the escape trunk, wearing a SEIE MK-11 suit, which is a special full body garment with a fully integrated single-seat life raft.