a
Naval Industry News - USA
NAPIC to supply advanced prototype EO systems for US Navy next generation submarine masts
APIC Corporation of Culver City, CA was awarded a contract with Sea Corp. of Middleton, RI to supply advanced prototype electro-optic transmitters and receivers for an analog, RF over fiber link. The RF over fiber link is a critical component for next generation submarine masts being developed by the Navy Undersea Warfare Center in Newport, Rhode Island.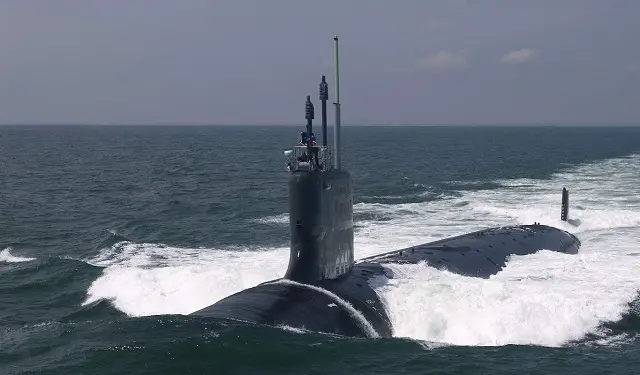 Masts aboard a Virginia-class SSN. US Navy file picture.

APIC was selected based on the unmatched performance of their low noise and highly linear photonic components.

APIC, a small business established in 2002, performs a variety of research services, engineering design and manufacturing of photonic-electronic integrated components. Their core business is in III-V and silicon photonic device design, fabrication, and packaging.