a
Naval Industry News - Russia
Project 885 SSN & Project 955 SSBN prove unique characteristics in Russian Northern Fleet tests
The Borei-class (NATO reporting name: Dolgorukiy-class) nuclear-powered ballistic missile submarines (SSBN) and Yasen-class (Severodvinsk-class) nuclear-powered attack submarines (SSN) have proven their unique characteristics in the trials by the Russian Navy's Northern Fleet, Northern Fleet Commander Vice-Admiral Nikolai Yevmenov told journalists.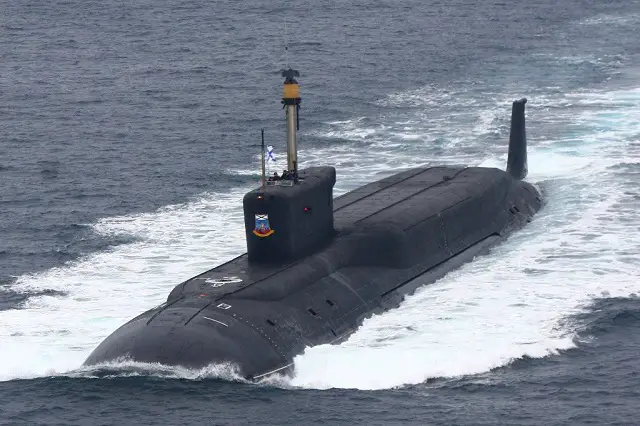 The K-535 Yuriy Dolgorukiy, first Project 955 Borey-class SSBN
"The fourth-generation submarines embody the advances of Russia's shipbuilding industry, the latest technologies," the fleet commander said.

According to him, the Borei-class subs operated by the Northern Fleet have proven their worth. In 2015, the Borei-class lead ship, the Yuri Dolgoruky SSBN commanded by Captain 1st Rank Vladimir Shirin, conducted its first Arctic cruise. The mission under the ice at high latitudes was a test to a large degree. The crew learnt to operate their ship and use her capabilities under various conditions.

There are unique capabilities in the submarine of another class that only the Northern Fleet has operated so far - the Yasen-class Severodvinsk nuclear-powered hunter-killer. She has passed the deep-water tests, conducted firing exercises using Kalibr (SS-N-27 Sizzler) missiles and tested its emergency escape equipment.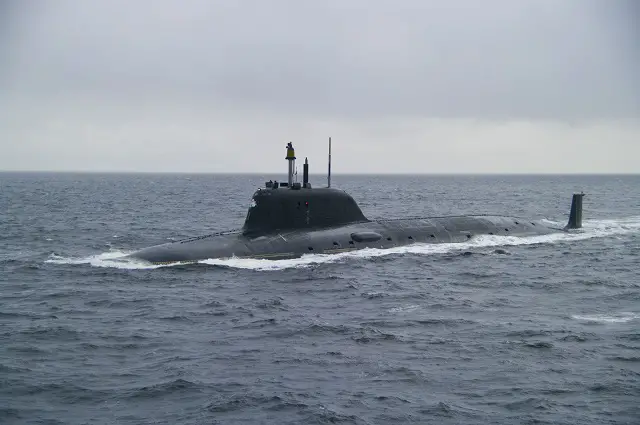 Russian Navy First Project 885 Yasen-class Submarine Severodvinsk (K-560) underway
According to Yevmenov, the fourth-generation submarines have been integrated with the centralized command and control structures of the Russian Armed Forces and the theatre of operations. They have employed new ship control principles and featured enhanced tactical capabilities, reliability and survivability.

"On the one hand, the process like this simplifies the controlling of the ship and weapons, but, on the other, it necessitates special training and places stringent requirements to the skills of the crew," the Northern Fleet commander said.

The Northern Fleet also trained the complements of the first production-standard Project 995 SSBNs - the Alexander Nevsky and Vladimir Monomakh designed for the Pacific Fleet. In the High North, they tested their main armament by launching Bulava (SS-N-32) ballistic missiles at the Kura Missile Range in the Kamchatka Peninsula and departed the main base of the fleet's submarine force - Gajiyevo - for their home station in Vilyuchinsk in Kamchatka on a trans-Arctic cruise under the ice cap of the Arctic Ocean

© Copyright 2016 TASS. All rights reserved. This material may not be published, broadcast, rewritten or redistributed.