a
Naval Defenes Industry News - Turkey, Malaysia
The First ASELSAN SMASH 30mm RWS Fitted on Malaysia Coast Guard NGPC
The first 30mm SMASH Remote Controlled Stabilized Weapon System is inducted to Malaysia Coast Guard inventory following the successful accomplishment of HAT&SAT on 20 April 2017.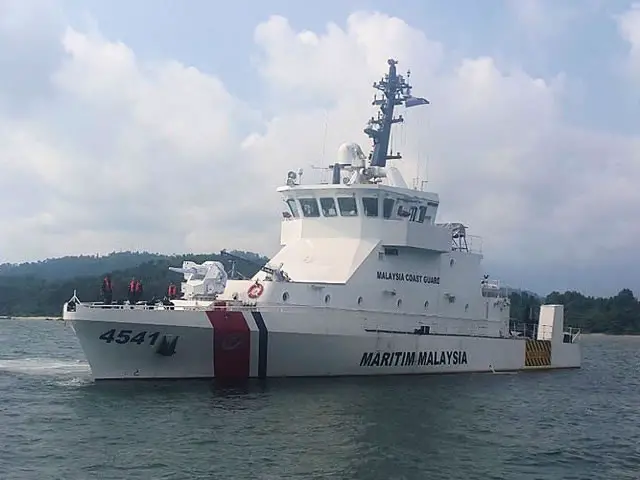 SMASH 30mm RWS fitted aboard first ship of class "KM Bagan Datuk"
This is a remarkable achievement by ASELSAN since this is the very first Remote Controlled Stabilized Weapon System delivery to South East Asia Region. In the scope of the agreement, six 30mm SMASH systems will be integrated to Malaysian Coast Guard boats.

In the presence of ASELSAN, Malaysia Cost Guard and Destini Armada Shipyard representatives, 30mm SMASH System's HAT&SAT tests were successfully executed.

SMASH is an effective and multipurpose 30mm Remote Controlled Weapon System, which can be integrated on battle ships, coast guard and patrol boats, landing ships and other naval platforms.

MMEA NGPC
The Malaysian Maritime Enforcement Agency (MMEA) commissioned on March 15th its first New Generation Patrol Craft (NGPC), named "KM Bagan Datuk". Local company Destini Shipbuilding is currently fulfilling an order to construct 6x 44.25m NGPC for the Malaysian Government. The patrol craft is manufactured under liscence using a Fassmer design. It has been designed to provide flexibility in performing a wide range of operational duties and missions.