a
Naval Forces News - France
DCNS Wins French Navy La Fayette-class Frigate Upgrade Program
The French Procurement Agency (DGA) awarded to French shipbuilding group DCNS the upgrade contract for three of the five La Fayette-class Frigates in service with the French Navy (Marine Nationale).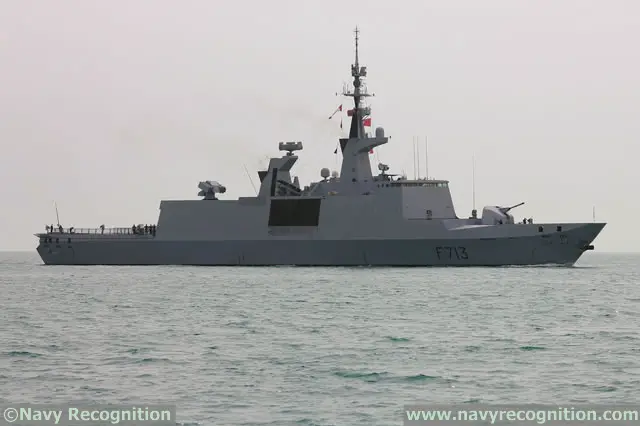 The French Navy Lafayette class frigate Aconit during DIMDEX 2016 in Qatar
This contract award is in line with the decision of Jean-Yves Le Drian, Minister of Defense, taken in the Ministerial Investment Committee, to launch this renovation program, in addition to the implementation of the mid-size Frigate (FTI) program, in order to maintain a format of fifteen front-line frigates in the navy during the transition phase until the delivery of FTI frigates from 2023.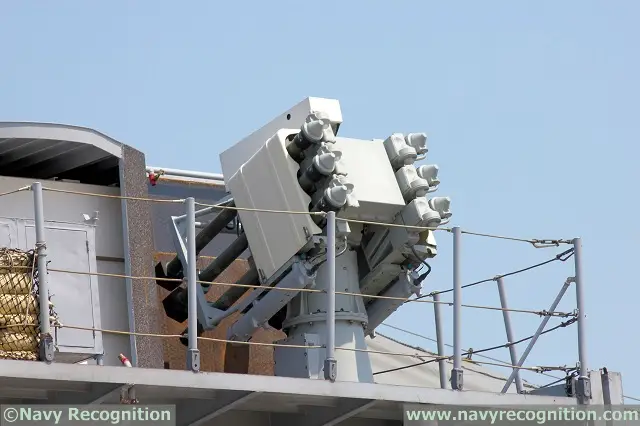 SADRAL launcher aboard a Cassard-class Frigate
The La Fayette upgrade project, which will start in 2020, will be carried out in Toulon in line with the scheduled technical shutdowns of the frigates. The first renovated FLF will be delivered in 2021.

Both the platform and the combat system are set to be upgraded. It will include renovations to the structure and electronic and computer systems to manage the ship's installations (propulsion, steering gear, power plant, etc.).

As regards the combat system, the combat management system, which manages the sensors and weapons, will be replaced by a version based on the one present aboard aircraft carrier Charles de Gaulle, the tactical data links will be modernized.

As we were reporting back in September 2016, the CROTALE air defense system will be replaced by 2 overhauled SADRAL launchers. Finally, the three upgraded vessels will be equipped with an anti-submarine capability, with the integration of a hull-mounted sonar and anti-torpedo countermeasures.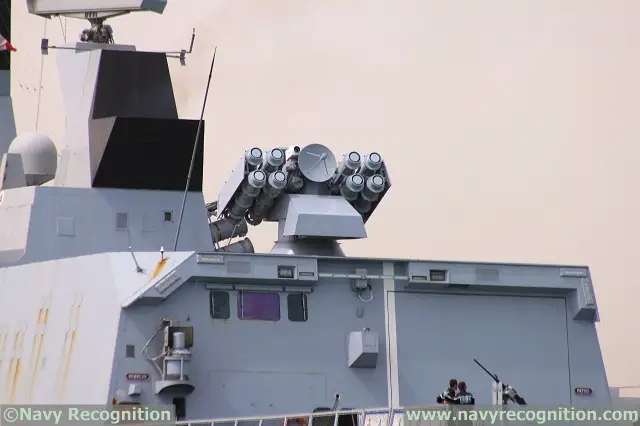 Crotale launcher aboard Lafayette frigate Aconit
The French Navy's La Fayette Class multipurpose stealth frigates were developed and built by DCNS. The French Navy awarded DCNS the contracts to construct the La Fayette (F710), Surcouff (F711) and Courbet (F712) frigates in 1988, and Aconit (F713) and Guepratte (F714) in 1992.

The La Fayette Class incorporates a number of stealth features – the sides of the vessel are sloped at 10° to minimize radar cross section, surfaces are made of alloy, reinforced plastic and kevlar. The profiles of external features have been reduced.

To learn more: Link to Lafayette class Frigate technical datasheet