---
Following the program of military-technical cooperation with India, Technodinamika holding company (part of Rostec State Corporation) has begun executing installation supervision of marine hydraulic systems on the Indian Navy aircraft carrier Vikramaditya. This project is another step towards the development of military-technical cooperation between India and Russia.
---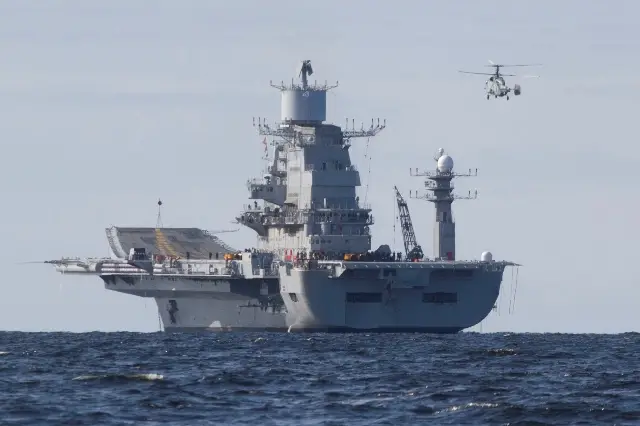 INS Vikramaditya, ex-Admiral Gorshkov. Picture: Sevmash
---
Within the project, installation supervision, commissioning and sea trials of Vikramaditya aircraft carrier are planned.
"Installation supervision of marine hydraulic systems at Vikramaditya is an important step in the upgrade of what is currently the most powerful aircraft carrier of the Indian Navy," saidCEO of Technodinamika, Igor Nasenkov. "The Vikramaditya project is extremely promising taking into account the long-term development program of the Indian aircraft fleet, under which by 2027 it will acquire two more ships."
The GS-1MF and GS-3 marine hydraulic systems are used for refueling, cleaning and pressurization of hydraulic systems of aircraft and helicopters which form part of the air-capable wing of the Vikramaditya aircraft carrier.
The Vikramaditya aircraft carrier is a deep modernization of the Admiral Gorshkov aircraft carrier, and designed to replace the Viraat carrier, which reached the end of its service life. The Vikramaditya aircraft carrier worth USD2.3 billion was delivered to India in 2013
---