---
Babcock has secured a 3.5 year Tomahawk Land Attack Missile (TLAM) contract. Working in collaboration with Lockheed Martin UK – Integrated Solutions, this programme will deliver in-service support for Tactical Tomahawk Weapons Control systems (TTWCS) and associated auxiliaries for the UK Ministry of Defence (Defence Equipment & Support).
---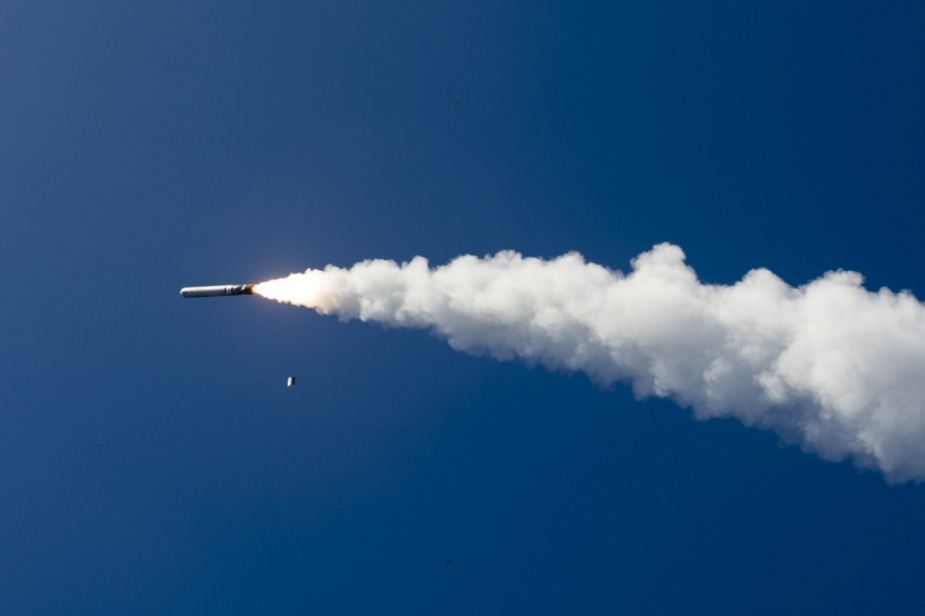 A tomahawk cruise missile launches from the Arleigh Burke-class guided-missile destroyer USS Shoup (DDG 86) for a live-fire exercise during Valiant Shield 2018. (U.S. Navy photo/2nd Class William Collins III)
---
Utilising Babcock's expert capability, the team – led from Plymouth – will be responsible for 12 TTWCS across the remaining Trafalgar class and Astute class submarines, including land based facilities). Babcock's proven expertise, including project & configuration management, special to type test equipment maintenance and detailed strip and survey activities will support a range of critical tasks over the duration of the contract.
The Tomahawk Land Attack Missile (TLAM) is a long range, subsonic cruise missile used for deep land attack warfare, launched from U. S. Navy surface ships and U.S. Navy and United Kingdom Royal Navy submarines.
The Tomahawk Block III Conventional variant (TLAM-C) contains a 1,000-lb class blast/fragmentary unitary warhead while the Submunition variant (TLAM-D) includes a submunitions dispenser with combined effect bomblets. The Tomahawk Block IV (Tactical Tomahawk, TLAM-E), conventional variant, which entered the Fleet in 2004, adds the capability to reprogram the missile while in-flight via two-way satellite communications to strike any of 15 pre-programmed alternate targets or redirect the missile to any Global Positioning System (GPS) target coordinates.
The Block IV missile is capable of loitering over a target area in order to respond to emerging targets or, with its on-board camera, provide battle damage information to warfighting commanders. Tomahawk Block IV is currently in Full Rate Production (FRP). Block IV's will require mid-life recertification beginning in fiscal year 2019, increasing the capabilities and extending service life. During recertification, upgrades to navigation and communication systems will be completed. Plans for a maritime strike capability are in development, this enhancement would be executed concurrently with recertification.
Richard Drake, Managing Director of Babcock Defence Systems Technology, said: "Weapons systems are our speciality and this contract will enable both Babcock and Lockheed Martin to drive critical programme elements through a collaborative framework for our customer. I look forward to the successful output that we will deliver."
Babcock is trusted to deliver globally with a rich heritage of surface, sub-surface and fleet support, equipment management, weapons handling and integrated innovation.
---