---
India will acquire two BrahMos supersonic cruise missile batteries for the Navy. The Indian Navy wants to use the two BrahMos missile batteries to replace its existing systems which have become old and need replacement.
---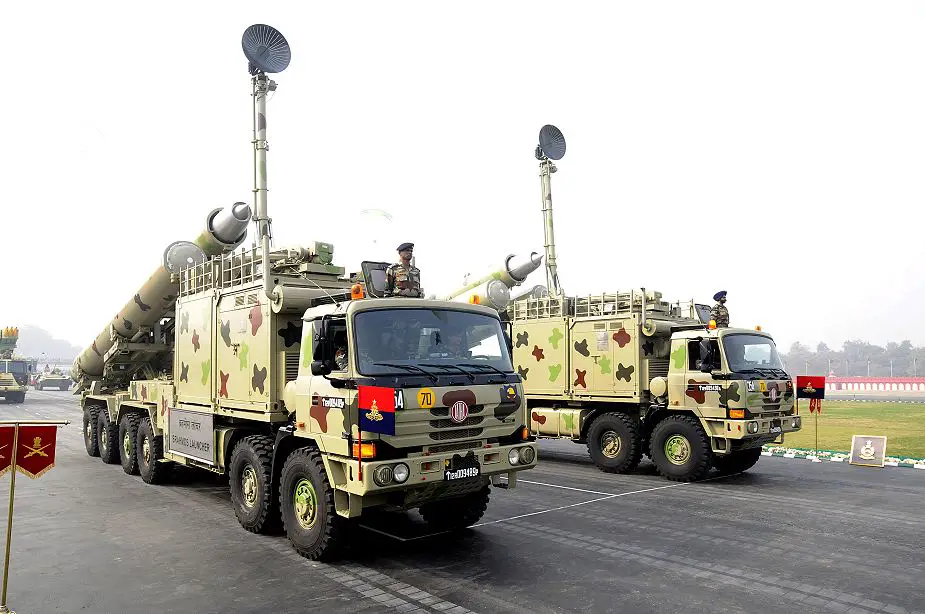 Brahmos missile launcher on Tatra truck (Picture source Wikimedia)
---
"The two mobile missile coastal batteries have to be acquired for the Navy. The Navy would deploy BrahMos supersonic cruise missile batteries mounted on the Tatra trucks close to major cities from where it can destroy any incoming enemy warship in case it is posing any threat," Indian government sources said.
The Next Generation Maritime Mobile Coastal Batteries (Long Range) would be fitted with supersonic BrahMos surface-to-surface cruise missiles and would be deployed along the coast.
The BrahMos is a medium-range ramjet supersonic cruise missile that can be launched from submarine, ships, aircraft, or land. The missile is a derivative of the Russian-made P-800 Oniks over-the-horizon supersonic anti-ship cruise missile, with a range estimated at between 300 to 400 kilometers.
The BRAHMOS missile is the leading supersonic cruise missile capable of hitting sea-based targets beyond radar horizons. The missile with pinpoint accuracy can be launched as far as 290-km from the target. It can be launched in either inclined or vertical configuration based on the type of the ship or user requirements. The potential carriers are Frigate, Corvette, Offshore patrol vessel and any other type of ships.
The BRAHMOS missile has also been tested in vertical configuration from a moving warship. This has proved the missile's vertical launch capabilities from a moving platform and also that of the Universal Vertical Launcher Module (UVLM), designed and developed by BrahMos. UVLM, a next-generation system far superior to the design concept followed worldwide, will be used for future ship installation in a vertical configuration for BRAHMOS. BRAHMOS can be launched in single or in a salvo from a ship towards single or different types of targets within an interval of 2-2.5 seconds in various trajectories. A salvo of 8 missiles can penetrate and destroy a group of frigates having modern anti-missile defences.
---