---
According to the Twitter account of Defence and Strategic Studies, "[PNS Himmat] fired an indigenously developed Harba naval cruise missile, which is a surface-to-surface anti-ship missile with land-attack capability,"
---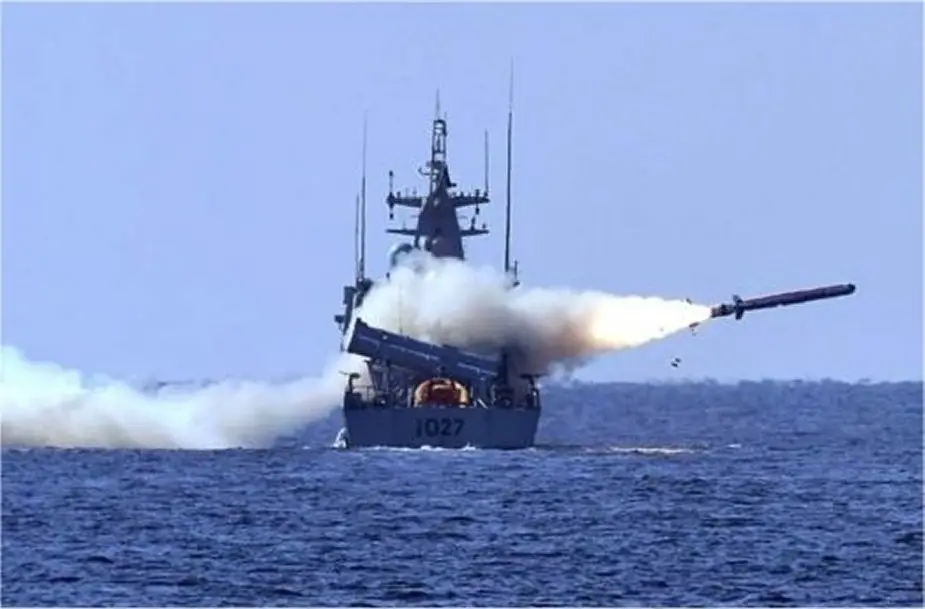 Pakistan Navy 'Harba' anti-ship cruise missile (ASCM) fired from the Azmat-class fast attack craft (FAC) PNS Himmat (Picture source: Pakistan Navy via Twitter account of Defence and Strategic Studies)
---
If the Harba ASCM is a variant of the Babur, Defence and Strategic Studies speculates, then it would essentially be a long-range sea-skimming ASCM. Like the C-802 ASCM, the Harba ASCM would likely rely on an inertial navigation system (INS)-based mid-course guidance system coupled with a terminal-stage active-homing seeker. It is not known what kind of active seeker the Harba ASCM is using, though for anti-ship warfare (AShW) active radar-homing (ARH) is a widespread solution. However, imaging infrared (IIR) could be an alternative, especially involving cases where strong electronic warfare (EW) and electronic countermeasures (ECM) jamming is expected (which can interfere or scuttle an ARH seeker).
The key aspect of the Harba is its potential range – 450 km or 700 km (depending on whether it is derived from the Babur 3 or Babur Version 2, respectively).
The Azmat-class FAC is not equipped with a long-range radar for surface target detection, tracking and mid-course guidance. To fully utilize the Harba's range as an AShW solution, Defence and Strategic Studies explains, the PNS Himmat will require an off-board sensor, which could be another ship, an aircraft – such as the ZDK03/Karakoram Eagle airborne early warning and control platform – or land/shore-based radar to provide mid-course guidance. However, this would not be necessary if the Harba is used as a LACM against a fixed target, the PNS Himmat crew can simply input target information to the Harba's INS guidance suite.
It would make sense for the Harba to be a standard ASCM of the forthcoming frigates being bought from China. Defense News reported that Pakistan inked a contract in June 2017 for a Type 054A frigate in the same sensor and weapons configuration as the People's Liberation Army Navy's ships. As per the Defense News report, Pakistan plans to procure a total of up to three of these frigates.
---