---
The UK Government have again confirmed that aircraft carrier HMS Prince of Wales will enter Royal Navy service. The HMS is the second Queen Elizabeth-class aircraft carrier under construction for the Royal Navy, which will be commissioned in 2020.
---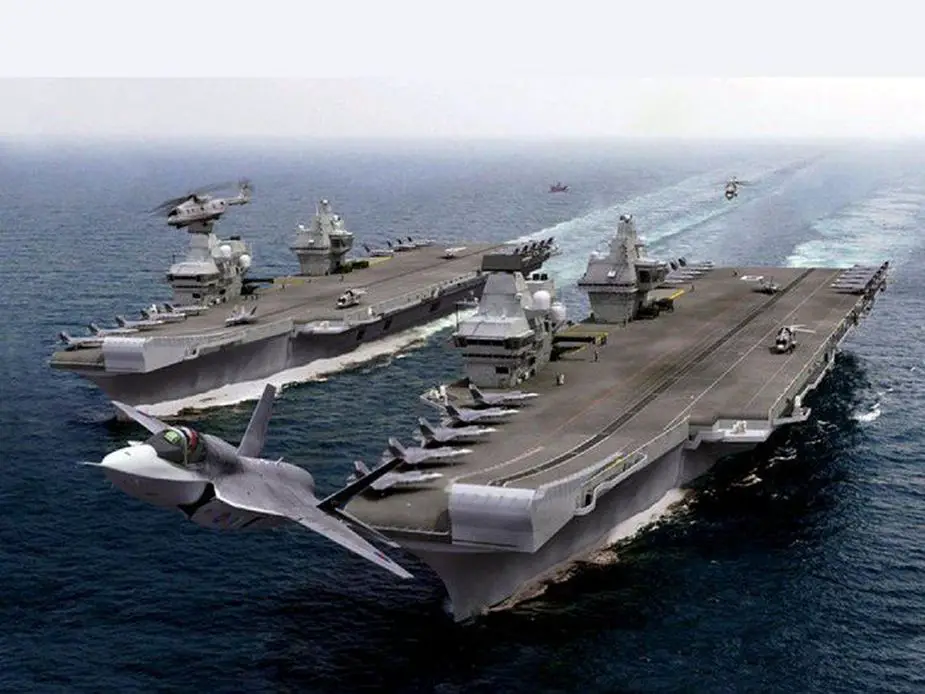 The aircraft carrier "HMS Prince of Wales" (Picture source: UK MoD)
---
Kevan Jones, Member of Parliament for North Durham, asked in a written Parliamentary question:
"To ask the Secretary of State for Defence, whether the HMS Prince of Wales will be placed into the service of the Royal Navy."
Stuart Andrew, then Parliamentary Under-Secretary of State for Defence, replied:
"Yes. HMS Prince of Wales is structurally complete and on current plans will commence contractor sea trials in late 2019. Her first entry to Portsmouth will take place during those sea trials and her commissioning into the Royal Navy will follow their completion. Both of these dates have yet to be determined."
In 2010, the British government announced that Prince of Wales would be either sold or mothballed due to budget cuts. However, in 2014 during the NATO Summit in Wales, then Prime Minister David Cameron announced that the aircraft carrier would be brought into active service.
This commitment was later reaffirmed in the government's Strategic Defence and Security Review 2015 in November 2015 and is often repeated when rumours appear that the vessel may be sold.
Prince of Wales is not fitted with catapults and arrestor wires, and is instead designed to operate V/STOL aircraft; the ship is currently planned to carry up to 40 F-35B Lightning II stealth multirole fighters and Merlin helicopters for airborne early warning and anti-submarine warfare, although in surge conditions the class is capable of supporting 70+ F-35B.[13] The design emphasises flexibility, with accommodation for 250 Royal Marines and the ability to support them with attack helicopters and troop transports up to and larger than Chinook size.
---