---
The Bolivian Navy held a public ceremony August 15 inaugurating the incorporation of two new Type 928 YC patrol vessels acquired from the People's Republic of China.
---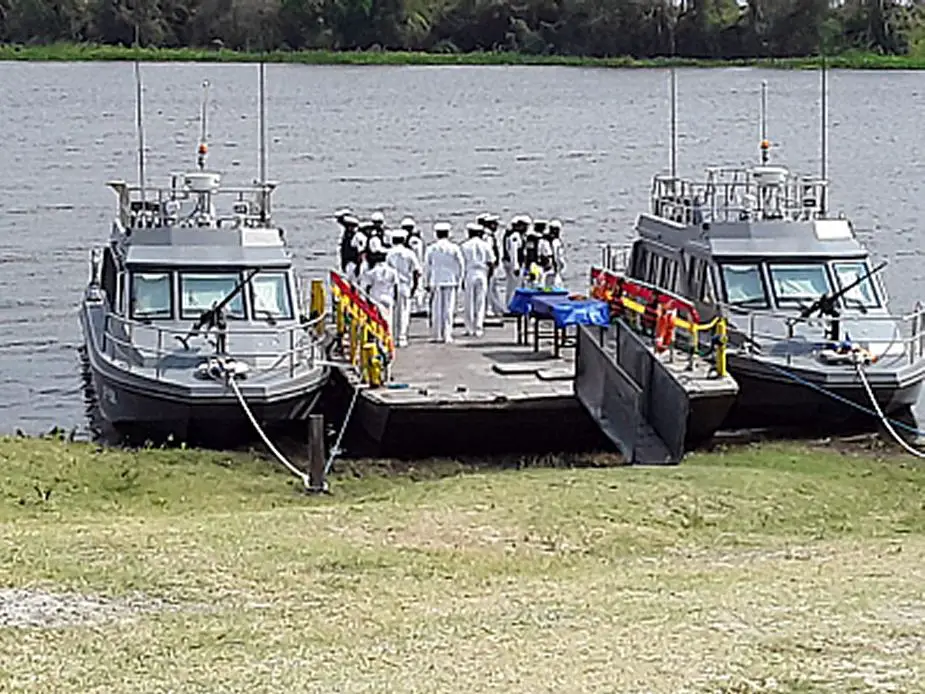 Type 928 YC Patrol Boats (Picture source: Bolivian Navy)
---
The two new vessels will be deployed from the Santa Cruz Fifth Naval District's Tamarinero base and will be utilized to conduct surveillance and interdiction duties along the Bolivian-Brazilian border. According to statements made by Bolivian Naval officials, these two new vessels are merely the most recent of the country's maritime acquisitions from China - with the service now having received six Type 928 class patrol boats in total.
The Navy is organized into ten naval districts with flotilla headquarters in Guaqui, Guayaramerín, Puerto Suárez, Riberalta, and San Pedro de Tiquina and bases in Puerto Busch, Puerto Horquilla, Puerto Villarroel, Trinidad, and Rurrenabaque.
Naval vessels include several dozen boats, a dozen or more of which are for riverine patrol. Seagoing vessels, including the American-made PR-51 Santa Cruz de la Sierra and several other vessels, sail the oceans with the Bolivian flag with the granted permission of the "Capitanias Navales" Naval Registration Office. The Libertador Simón Bolívar, a ship acquired from Venezuela, used to sail from its homeport in Rosario, Argentina on the River Paraná. In 1993 the Navy was formally renamed the Naval Force (Fuerza Naval) and moved with the Bolivian Army under a single military authority.
---