---
Marine units will accompany all Russian warships in each sortie from 2019. The strength of the counterterrorist teams will depend on the warship class. The frigate will have twenty marines armed with automatic rifles, machineguns, sniper rifles and grenade launchers. Marines will permanently protect the warships from terrorists and subversion teams, board and inspect suspicious vessels. They may also protect the warships in ports, the Izvestia daily writes.
---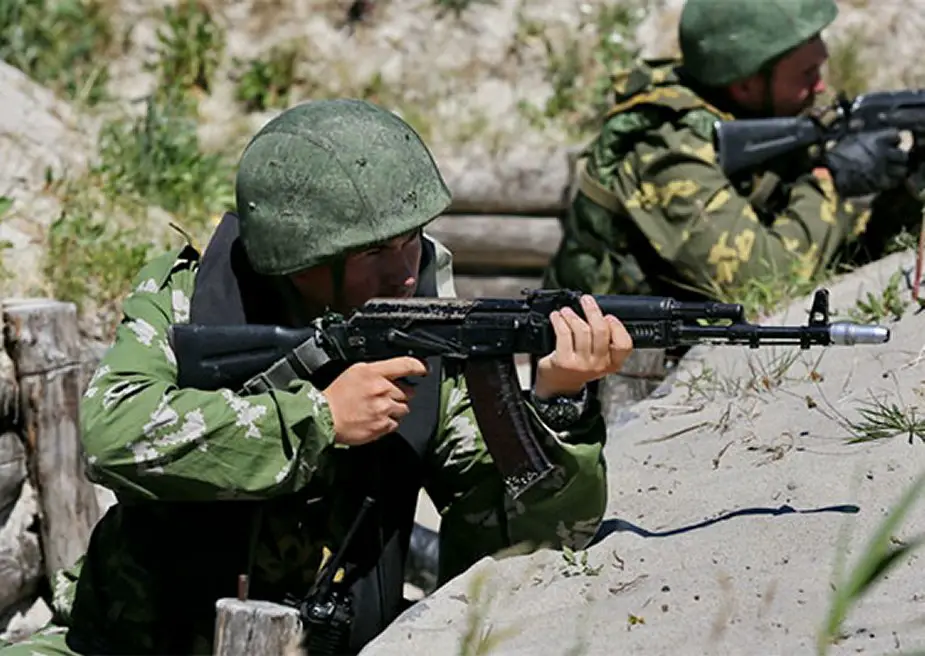 Russian Marines during exercises (Picture source : Russian MoD)
---
The Navy command told the newspaper countersubversion teams will operate on warships sailing in blue and green waters. Training will proceed in the marine center in St. Petersburg which trains marines for all the fleets: Northern, Baltic, Black Sea and Pacific. A special program will be designed for counterterrorist teams. The marines will train defending warships and boarding vessels in anti-piracy operations. Specific attention will be paid to small arms and grenade launcher fire skills at surface targets.
The marines are trained to fight in limited space inside warships - cabins, compartments, corridors and hatch hoods. Such solo or group actions demand specific skills. Counterterrorist marines train boarding a vessel seized by pirates and operate in pairs to neutralize the bandits. The task is to quickly free the hostages without losses.
Counterterrorist fighters also train technical and legal skills. They study the design, technical specifics and arms of Russian warships of all types and classes and of vessels engaged in World Ocean missions. It is necessary to know the laws to prudently use force in case of emergencies in international and foreign waters and to avoid offenses.
Marines will constantly accompany warships because of the aggravating international situation, expert Dmitry Boltenkov said. "Navymen are naturally trained to fire, but specially trained teams have to fight on warships. Marines have to know the combat tactic in confined conditions of a warship and its design, to board vessels from boats and not be scared of bullets. Such teams are manned with marines or combat swimmers," he said.
Marines often accompanied Soviet warships from late 1960s to 1991. They reinforced the crews which operated close to conflict areas in the Middle East, Southeast Asia and Africa. In 2000-2010, marines fought Somali sea pirates. In 2010, they operated from the Marshal Shaposhnikov antisubmarine ship to liberate the seized Moskovsky Universitet tanker. There were no losses among the crews of both vessels, the Izvestia said.
---
© Copyright 2019 TASS. All rights reserved. This material may not be published, broadcast, rewritten or redistributed.
---