---
South Korea is to launch a new version of a large-deck landing ship from which short-takeoff-and-vertical-landing aircraft can operate by the late 2020s.
---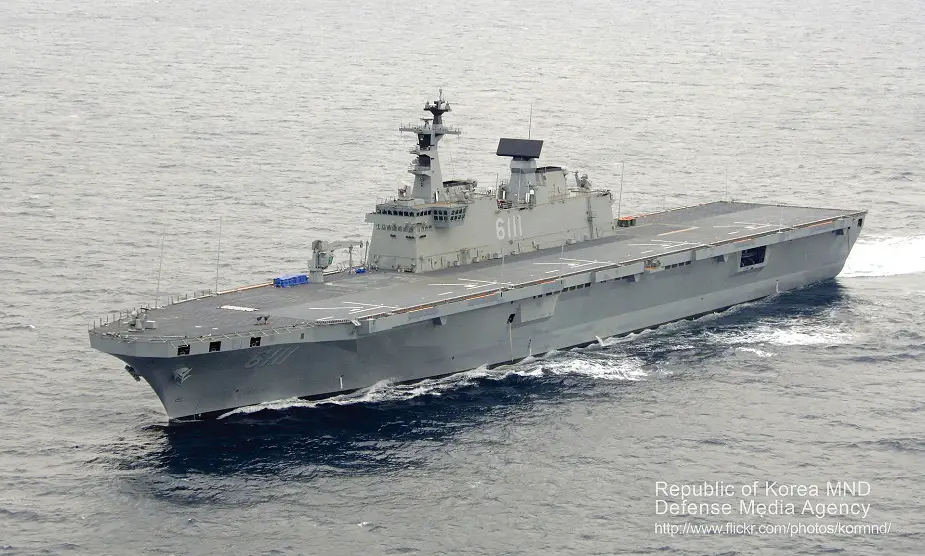 ROK Dokdo (Picture source: Ministry of National Defense of South Korea)
---
The South Korean Navy already operates landing platform ships, but this new acquisition would be the country's first dedicated light aircraft carrier.
The new aircraft carrier will be double the size of South Korea's existing LPH ships, the ROK Dokdo and ROK Marado. Both ships can hold around 15 helicopters, with the flight deck is able to house five helicopters at a time. The new carrier is expected to hold 16 STOVL aircraft, 3,000 marines and 20 armored vehiclesThe LPH-II is expected to have a ski jump-style launch ramp.
The aircraft carrier will be suitable for carrying the F-35, of which South Korea received its first delivery of in March this year. South Korea has ordered 40 F-35As for the Republic of Korea Air Force, with plans to acquire a further 20 F-35As or F-35Bs.
---