---
On July 25, 2019, the Indonesia Navy has officially taken delivery of four Fast Attack Craft KCR-60M, according to a plan to modernize the Navy Forces of Indonesia. In January 2019, the Indonesian Ministry of Defence (MoD) has placed an order for four more KCR-60M-class fast attack craft with state-owned shipbuilder PT PAL.
---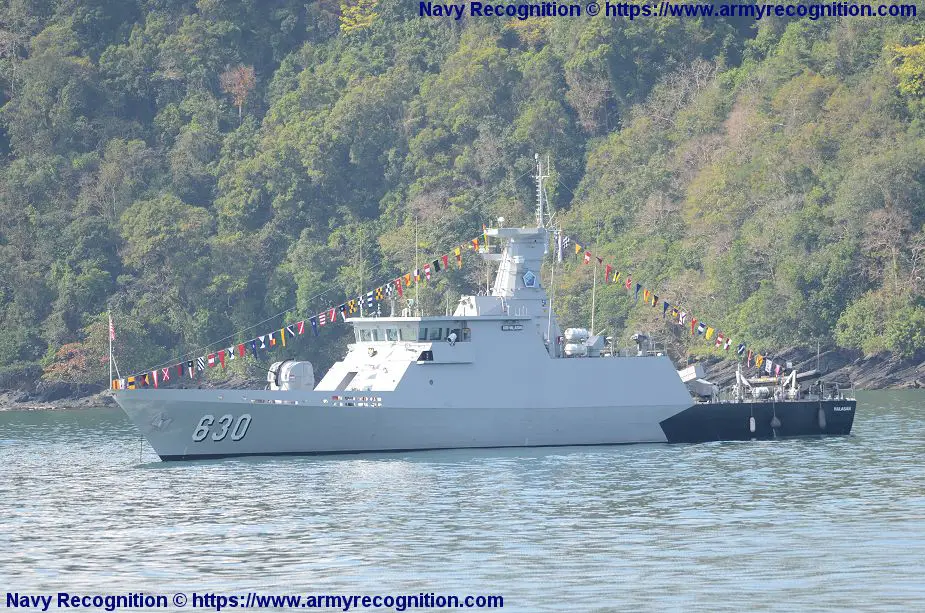 Fast Attack Craft KCR-60M at LIMA 2017, naval show in Malaysia. (Picture source Navy Recognition)
---
According to an official from PT PAL, a contract for the vessels, worth IDR2, USD195 million, was signed on 28 December 2018 at the MoD's office in Jakarta. Currently, the Indonesian Navy operates three KCR-60M vessels, which were commissioned between May and September 2014.
Since many years, Indonesia continues to boost its navy forces capacities to strengthen the country's maritime capabilities.
The Sampari-class fast attack craft is a class of domestically designed and built fast attack craft operated by the Indonesian Navy. The ships are also known as KCR-60M and all ships built by local company PT PAL in Surabaya.
According to Janes, the KCR-60M has an overall length of 59.8 m, an overall beam of 8.1 m, and a hull draught of 2.6 m. Powered by two MTU 20V 4000 M73L diesel engines, the vessel can attain a maximum speed of 28 kt and a maximum range of 2,400 n miles at 20 kt. With its full crew complement of 43, the vessel has an endurance of nine days.
This vessel is equipped with Terma's C-Flex combat management system (CMS), the SCANTER 4603 X-band radar, the C-Guard decoy launching system, and the C-Fire electro-optical fire control system. Armament of the KCR-60M includes 1 57mm cannon, 2 x20 mm guns, surface anti-ship missile launchers (SSM) and Decoy launchers.
---