---
The latest Admiral Kasatonov frigate of project 22350 and the Gremyashchy corvette of project 20385 will sail out for another stage of running trials in the Baltic Sea, the Defense Ministry said.
---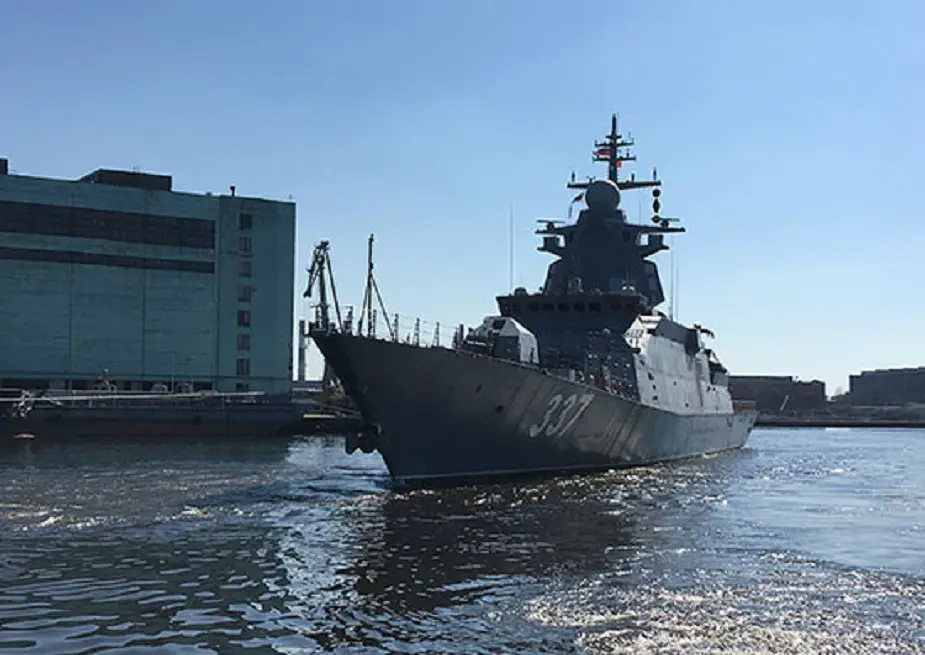 Gremyashchiy in April 2019 (Picture source: mil.ru)
---
"The Admiral Kasatonov called at Baltiisk during the trials and the Gremyashchy - at Kronshtadt," it said.
The Navy command, the United Shipbuilding Corporation (USC) and the Severnaya verf Shipyard thoroughly analyze the program of running trials.
In April, the Navy command checked the readiness of the crews of the Admiral Kasatonov and the Gremyashchy. The shipyard and the USC checked the readiness of the warships. Both crews were licensed to sail out. They were trained in the Navy center for all trial stages and operation of arms and hardware.
The running trials check life-support systems, radio-technical arms, including navigational, communication, rescue, survivability systems, ventilation and air conditioning. Speed at various regimes, controllability, maneuverability and other characteristics of the Admiral Kasatonov and the Gremyashchy are checked.
---
© Copyright 2019 TASS. All rights reserved. This material may not be published, broadcast, rewritten or redistributed.
---