---
A group of the Pacific Fleet's ships consisting of the Varyag missile cruiser and the Admiral Panteleyev large anti-submarine ship arrived on October 17, to the main naval base of Thailand, Sattahip, the fleet's press service told journalists.
---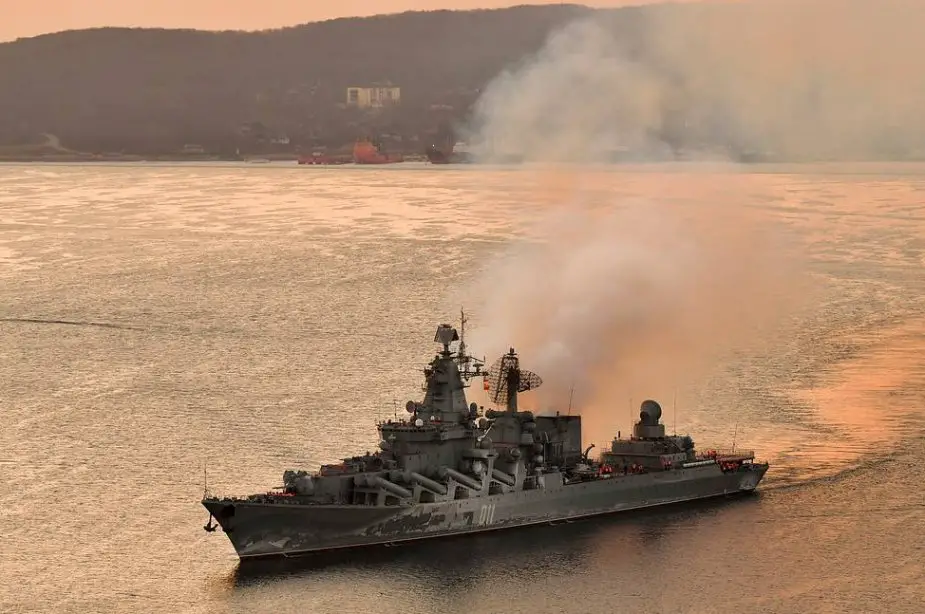 Guards missile cruiser Varyag (Picture source: TASS)
---
On October 17, a group of Pacific Fleet's ships consisting of the Varyag guards missile flagship of the Nakhimov order and the Pechenga middle sea tanker under the flag of the Pacific Fleet surface ship group's commander, Captain 1st rank Alexander Shvarts, has arrived on a business visit to the main naval base of the Kingdom of Thailand, Sattahip.
The group of the Pacific Fleet ships set off from Vladivostok for a three-month voyage on October 1. The Russian ships are expected to stay in Thailand until October 20.
"Varyag" launched in the July 1982 year. 7 January 1990 year on the cruiser was raised the naval flag of the USSR. In September-November 1990 the ship made the transition from the port of Sevastopol to the port of Petropavlovsk-Kamchatsky. "Varyag" became the third ship of the Russian Navy, awarded the Order of Nakhimov. On 1 October 2019, it embarked on a three-month-long voyage to India.
The Pacific Fleet is the Russian Navy fleet in the Pacific Ocean. Established in 1731 as part of the Imperial Russian Navy, the fleet was known as the Okhotsk Military Flotilla and Siberian Military Flotilla, formed to defend Russian interests in the Russian Far East region along the Pacific coast.
---
© Copyright 2019 TASS. All rights reserved. This material may not be published, broadcast, rewritten or redistributed.
---