---
Babcock Team 31 has been selected by the UK Ministry of Defence (MOD) as the preferred bidder to deliver its new warships. Led by Babcock, the Aerospace and Defence company, and in partnership with the Thales Group, the T31 general-purpose frigate program will provide the UK Government with a fleet of five ships, at an average production cost of £250 million per ship.
---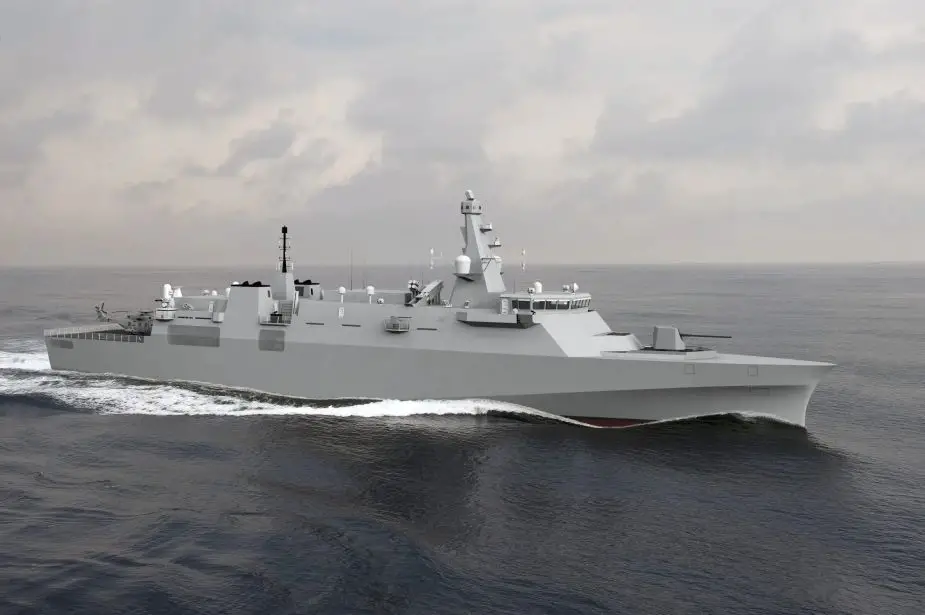 Babcock Arrowhead 140 design selected for the Type 31 frigates program of British Royal Navy. (Picture source Babcock)
---
Following a comprehensive competitive process, Arrowhead 140, a capable, adaptable and technology-enabled global frigate will be the UK Royal Navy's newest class of warships, with the first ship scheduled for launch in 2023.
At its height, the program will maximize a workforce of around 1250 highly- skilled roles in multiple locations throughout the UK, with around 150 new technical apprenticeships likely to be developed. The work is expected to support an additional 1250 roles within the wider UK supply chain.
With Babcock's Rosyth facility as the central integration site, the solution provides value for money and squarely supports the principles of the National Shipbuilding Strategy. It builds on the knowledge and expertise developed during the Queen Elizabeth aircraft carrier modular build program.
The announcement follows a competitive design phase where Babcock Team 31 was chosen alongside two other consortia to respond to the UK MOD's requirements.
Work on the fleet of five ships will begin immediately following formal contract award later this financial year, with detailed design work to start now and manufacture commencing in 2021 and concluding in 2027.

The Type 31e frigate, also known as the Type 31 frigate or General Purpose Frigate (GPFF), is a planned class of frigate for the United Kingdom's Royal Navy intended to enter service in the 2020s alongside the more capable Type 26 frigate.

The British Prime Minister has confirmed that the Babcock Arrowhead 140 design had been selected as the winner of the Royal Navy's Type 31e frigate competition.
The Arrowhead 140 can operate in all states and conditions with a Ship's Company of less than 100 personnel. With dedicated accommodation for 160+ personnel and additional temporary accommodation, the platform can carry a significant number of Embarked Military Force, including Special Forces, littoral maneuver troops or additional command and control personnel.
The armament of the Arrowhead 140 includes medium Calibre Gun options up to 5" (127mm) for maritime interdiction, self-protection and engagement of surface and land targets. As well as small Calibre Guns up to 40mm caliber can be located in predesignated upper-deck weapon positions. In option, the frigate can be armed with a provision of up to 8 canister-launched SSGW (Surface-to-Surface Guided Weapons), VL missiles (SAM/SSGW/Land Strike/ASW) up to 32 cells and Close-In Weapons Systems.
The flight deck is designed for a wide range of naval aircraft and air systems, with a hangar that can accommodate an organic medium naval helicopter or lighter helicopter combined with unmanned air systems. Dedicated aviation magazine facilities to store and prepare air-launched weapons including ASW torpedoes and Anti-Surface missiles are provided. In addition, a fuelling system to provide HIFR capability from a proven NATO flight deck is incorporated. The large flight deck provides the flexibility to launch and recover non-organic aircraft up to 15t in weight.
---