---
The German Navy should acquire a helicopter carrier, a high-ranking German politician said as he stressed the need for the country to invest more in its defence.
---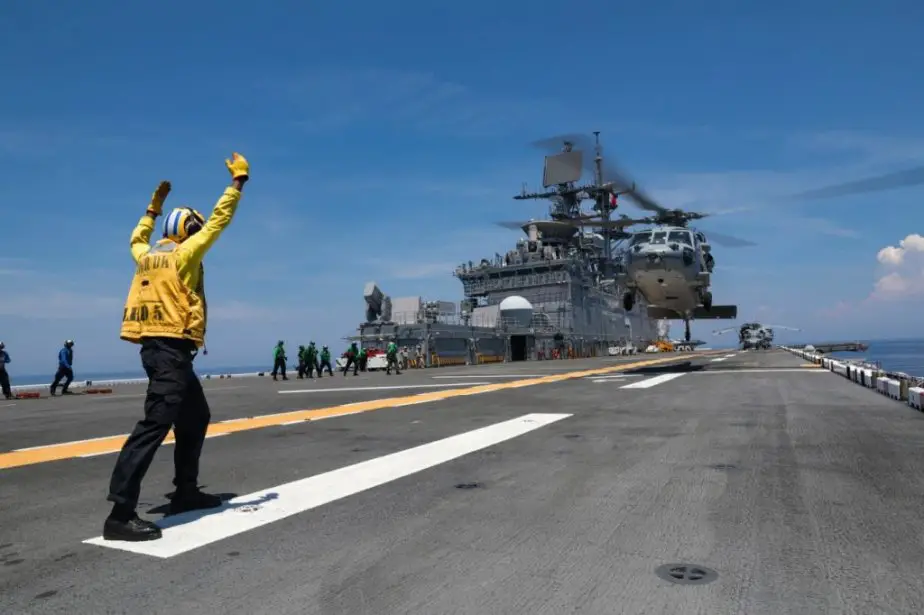 A US Navy MH-60S Sea Hawk helicopter takes off from the flight deck aboard the amphibious assault ship USS Bataan (Picture source: U.S. Navy)
---
Speaking to German newspaper Bild am Sonntag, Bavaria minister-president Markus Söder said that the country should work harder toward the NATO goal of spending 2% on defence.
The additional billions of euros would allow for the procurement munitions, spares, and a helicopter carrier, among other items, he said.
The navy needs more functional warships to protect the country's shipping lanes and a helicopter carrier should be a part of the fleet, Söder added, elaborating that the ship could be used in the ever-more-navigable Arctic waters and contribute to operations reaching as far as the South China Sea.
Germany has no history in operating helicopter carriers and the minister-president provided little info on the specific kind of ship the navy could go for. Die Marine operates a fleet of 22 Westland Mk 88A Sea Lynx anti-submarine helicopters and Sea King Mk.41 search and rescue helicopters. Both assets will be replaced by modified versions of the NH90 helicopter.
Italy and Turkey are currently building landing helicopter dock ships capable of deploying amphibious vessels through their good decks. Such ships already in operation include France's Mistral-class, Australia's Canberra-class and Spain's Juan Carlos I class.
---