---
According to information published by the Russian press agency on December 21, 2020, the Russian Navy naval aviation of the Pacific Fleet of the Russian Navy (VMF) has received a repaired and upgraded Mikoyan-Gurevich MiG-31BM (NATO reporting name: Foxhound-B) interceptor, according to the Russian Ministry of Defense (MoD).
Follow Navy Recognition on Google News at this link
---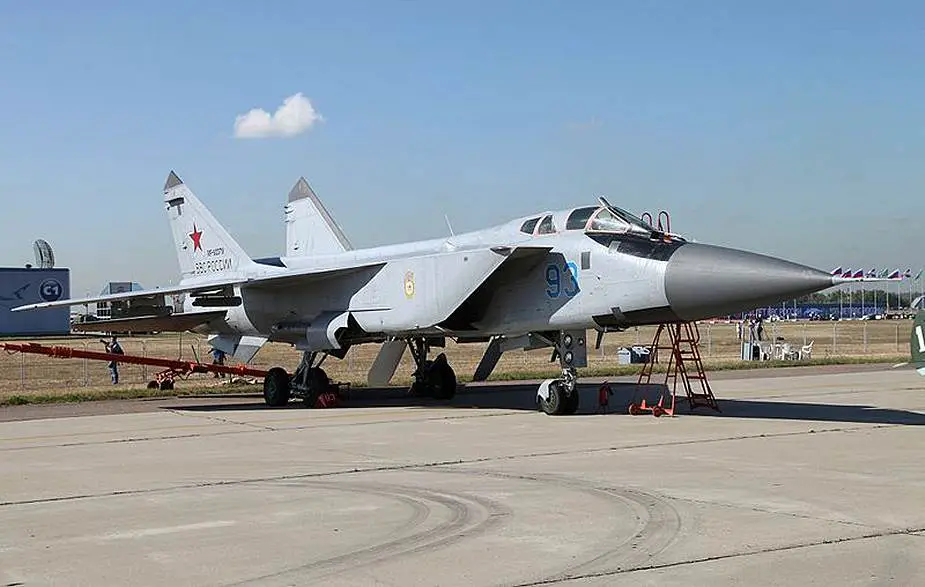 MiG-31BM at the Celebration of the 100th anniversary of Russian Air Force. (Picture source Vitaly Kuzmin))
---
"During a flight to its home base, the aircraft flew more than 8,000 km. This is the fourth MiG-31BM deeply upgraded for the naval aviation of the [fleet's] Kamchatka formation," said the MoD in a statement. The modernization has resulted in the integration of new avionics with the air platform.
In Summer 2020, the Izvestia newspaper reported that the MoD had decided to deploy an additional MiG-31BM squadron in Kamchatka. The aircraft are suggested to be issued to the Pacific Fleet's 317th Mixed Aviation Regiment stationed at Elizovo airbase near Petropavlovsk-Kamchatskiy.
In February 2020, the Pacific Fleet received a repaired and upgraded MiG-31BM interceptor. The Mig-31BM is the latest version of the MiG-31 fighter family. First prototype was introduced in 1998. The second prototype was completed in 2006. In 2011 Russian MoD signed the first contract to upgrade a total of 60 aircraft to the new standard.

The Mikoyan MiG-31 (Foxhound) is a supersonic interceptor aircraft developed for use by the Soviet Armed Forces. 
Due to the modernization of avionics and new-generation weapons, the efficiency of the MiG-31BM fighter-interceptor has almost tripled compared to the original MiG-31
The MiG-31BM supersonic fighter-interceptor is designed for long-term patrolling and fighting high-altitude reconnaissance aircraft, strategic bombers and low-flying air targets. The aircraft is capable of simultaneously hitting 6 air targets and following up to 10 air targets.
---
© Copyright 2020 TASS Navy Recognition. All rights reserved. This material may not be published, broadcast, rewritten or redistributed.
---