---
According to information published by the Russian press agency TASS, Russian Navy Project 885M Yasen-M class lead submarine Kazan K-561 (NATO reporting name: Severodvinsk-class) has fired an Oniks (SS-N-26 Strobile) anti-ship cruise missile against a seaborne target, the Russian Defense Ministry's press office said.
Follow Navy Recognition on Google News at this link
---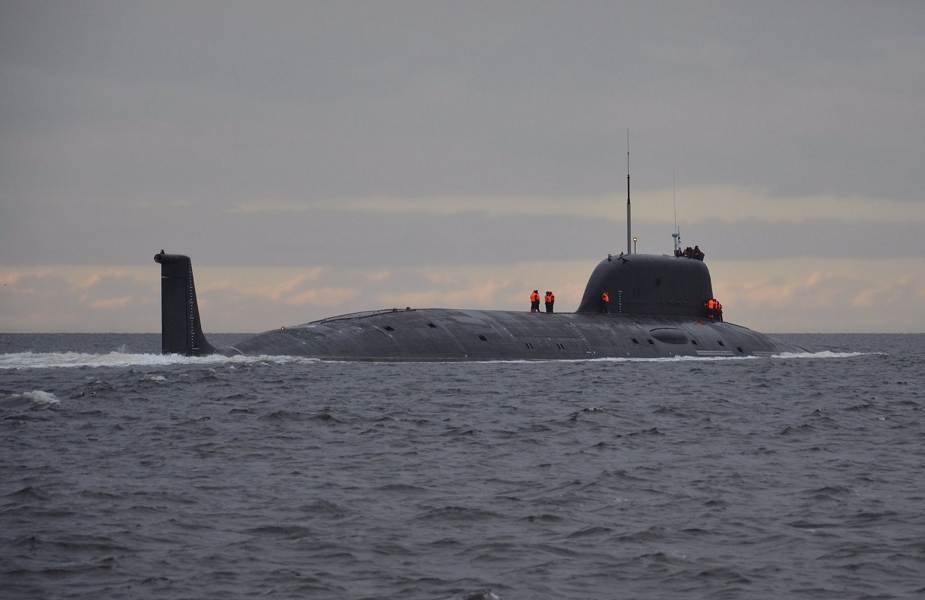 Russian navy Yasem-M Kazan K-561 submarine. (Picture source Twitter account Северное сияниеGem)
---
"The missile launch was performed during a stage of the submarine's state trials at a Northern Fleet range in the White Sea. The seaborne target was successfully hit," the press office said. Ships and vessels of the Northern Fleet's White Sea naval base cordoned off the area.
The Kazan nuclear-powered attack submarine started the test stage with the crew and a trial team onboard. In November 2020, the Kazan fired a cruise missile of the Kalibr (SS-N-27 Sizzler) system against a coastal target and an Oniks missile against a seaborne target.
While at sea, the crew is testing onboard systems, mechanisms, and armament. After the Kazan completes its state trials, it will join the Russian Navy.
Today, the Russian Navy operates one Project 885 Yasen-class submarine, i.e. the K-560 Severodvinsk. It was laid down by the Sevmash Shipyard on December 21, 1993, launched on June 15, 2010 and made operational with the Northern Fleet on July 17, 2014.
The Project 885M Yasen-M submarine K-561 Kazan was laid down on July 24, 2009 and launched on March 31, 2017. It is currently undergoing trials. The submarine is expected to join the Northern Fleet by the yearend. 

The Yasen-M class is an improved version of the Yasen nuclear attack submarine using an advanced design that increases its ability to detect enemy vessels at speeds far higher than those of its predecessors. A new power supply and acoustic defense systems have been developed for the boat in order to reduce the noise signature and increase its stealth capability. The boat features optimized hull shape, upgraded electronic warfare (EW) and automation systems, two more vertical launching system silos, a pump-jet propulsion system allowing for silent operation and new torpedo tubes.

The Yasen-M is equipped with eight VLS Vertical Launching System able to fire anti-ship and cruise missiles, ten torpedo tubes (533 mm), and Igla-M surface-to-air missiles. The Oniks, also known as Yakhont is a Russian-made supersonic anti-ship cruise missile developed by NPO Mashinostroyeniya. The missile has an operational range of 600 km.
---
© Copyright 2020 TASS Navy Recognition. All rights reserved. This material may not be published, broadcast, rewritten or redistributed.
---