---
According to information published by the Russian press agency TASS on December 28, 2020, Russia's Yantar Shipyard (a subsidiary of the United Shipbuilding Corporation) has launched the Project 02670 oceanographic vessel 'Evgeniy Gorigledzhan', according to the press department of the shipyard.
Follow Navy Recognition on Google News at this link
---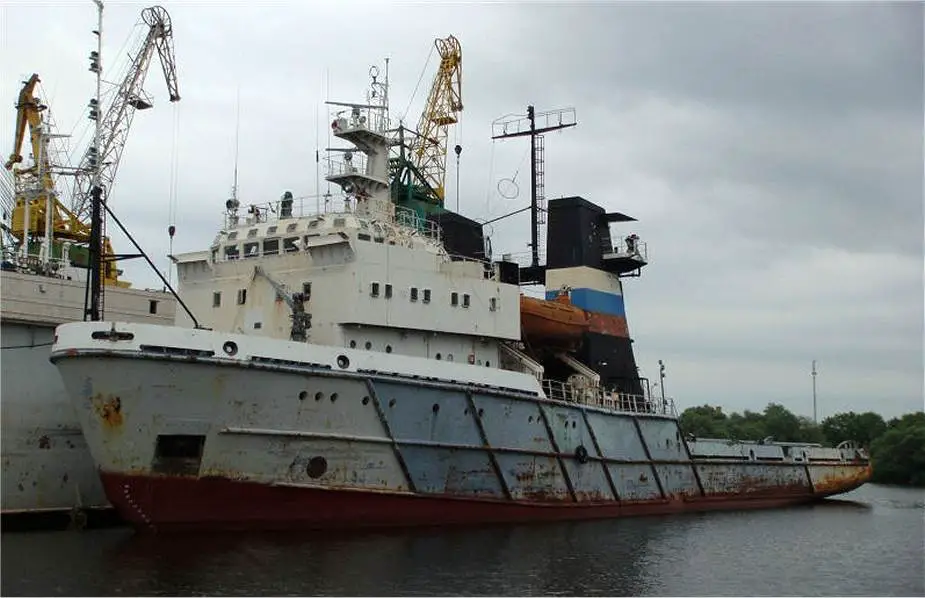 Russian Navy Project 02670 Evgeny Gorigledzhan. (Picture source Russian MoD)
---
"We are launching the new oceanographic vessel 'Evgeniy Gorigledzhan'. I am sure that the enterprise will deliver it in 2021," said the head of the Main Deep-Water Research Department Alexander Konovalov. It was previously reported that the vessel would be completed in March 2021.

In October 2019, it was announced by TASS that the shipbuilders of the Baltic shipyard Yantar have floated out two oceanographic research vessels for the Main Directorate for Deep-Water Research of the Ministry of Defense of the Russian Federation.
The oceanographic vessel 'Evgeniy Gorigledzhan' is based on the MB-305 rescue tugboat which was built at Poland's Szczecin Shipyard in 1983. The vessel is intended for various oceanographic tasks. The platform can carry Rus, Konsul, and Bester underwater vehicles. The vessel has a displacement of 4,000 t, a length of 81 m, a width of 16 m, and a crew of 32 servicemen.

Project 02670 was developed at Almaz Central Marine Design Bureau JSC. The vessel is intended for underwater technical work, environmental monitoring of the marine environment, oceanographic surveys of the bottom layer, and assistance to search and rescue forces at sea. The ship will take on board underwater and rescue vehicles.
---
© Copyright 2020 TASS Navy Recognition. All rights reserved. This material may not be published, broadcast, rewritten or redistributed.
---