---
The European Maritime Safety initiative in the Persian Gulf is now operational. His tactical staff is composed of Belgian, Danish, Dutch and French officers and is installed on the French Naval Base of Abu Dhabi. The "Courbet" frigate is the first to participate in the operation. She will be rapidly joined by the "De Ruyter" frigate from the Netherlands.
---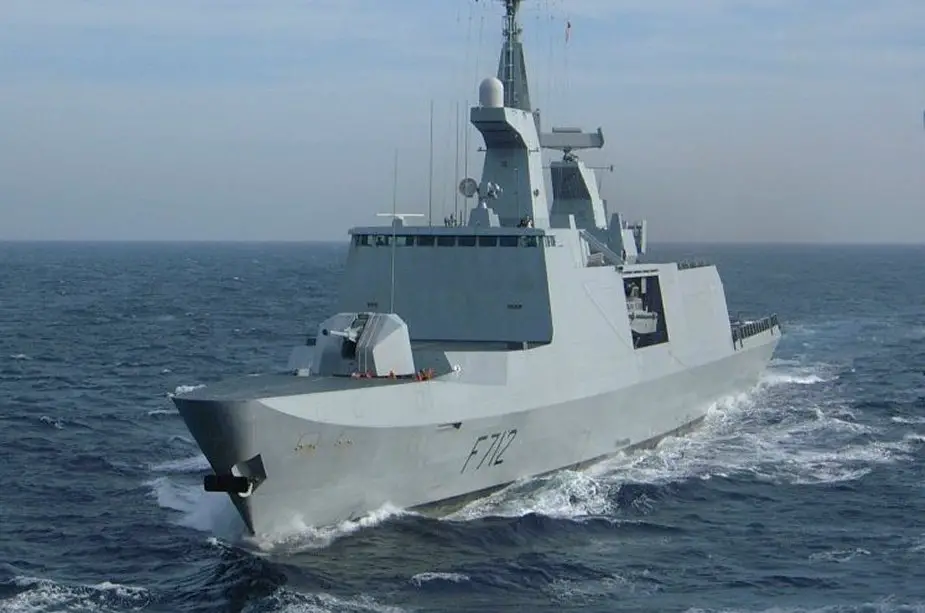 The frigate "Courbet" (Picture source: Wikipedia)
---
The frigate "Courbet" is the first vessel to participate in the European maritime surveillance mission in the Strait of Hormuz (EMASoH - European Maritime Awareness in the Strait of Hormuz). The Minister of the Armed Forces had personally had the opportunity to wish the Courbet sailors a wonderful mission during the New Year.
The objective of this mission is to strengthen, with our partners, our capacity for independent situational assessment, to monitor maritime activity, and to guarantee freedom of navigation in the Arab-Persian Gulf and the Strait of Hormuz. It will be directed from the naval base of Abu Dhabi, where a European tactical staff has been established, composed at this stage of Belgian, Dutch, Danish and French officers.
The Dutch frigate "De Ruyter" set sail from the Netherlands on January 28 and will join the initiative in mid-February.
In the current context of great tension, this mission finds all its relevance. European vessels will safeguard the interests of European countries in the area, enhance maritime security, and thus contribute to regional de-escalation. The stakes are high: it is through this strait, which separates Oman and Iran from 40 km, that a third of the oil transported to Europe transits.
A Danish frigate will be deployed as part of this mission from September 2020.
Florence Parly is pleased with the implementation of this mission: "Europe has a role to play, today, through this operation, it assumes it. Our only compass will be to ease tensions in a region that needs it while preserving European interests. I salute the commitment of all the sailors and soldiers, French and foreign, involved in this mission."
---