---
According to the Egyptian newspaper "Egypt Independent", the German Type 209/1400mod S43 (867) submarine joined the Egyptian Navy in Alexandria on Wednesday 6 May 2020, it is considered as one of the latest types of submarines around the world. 
---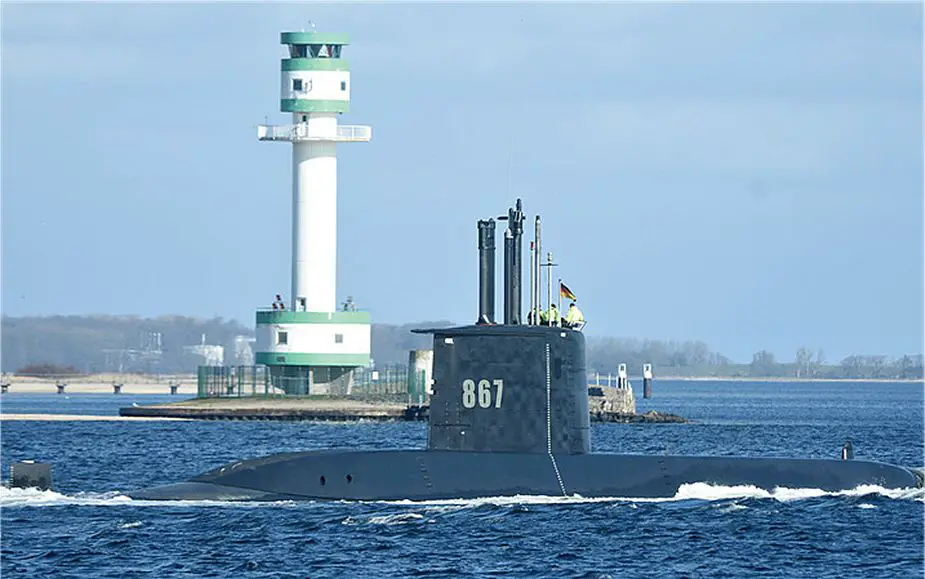 The Type 209/1400mod S43 submarine for the Egyptian navy during sea trials. (Picture source thb info Behling)
---
On April 9, 2020, the S43, the third of four HDW Class 209/1400mod submarines was officially handed over by German company ThyssenKrupp Marine Systems to the Navy of the Arab Republic of Egypt. The first submarine of this class, the S41, was delivered in December 2016 and the second, S42, in August 2017. It is planned that the program will end with the handover of the fourth boat in 2021.
The contract for the delivery of the first two 209/1400mod class submarines to Egypt was signed in 2011. In 2015, Egypt decided to take the option for two additional units of the most recent version of 209/1400mod class submarines.
The Type 209 is a class of diesel-electric attack submarine developed exclusively for export by Howaldtswerke-Deutsche Werft of Germany. Five variants of this submarine have been produced: Type 209/1100, Type 209/1200, Type 209/1300, Type 209/1400 and Type 209/1500.
Like all its predecessors, HDW Class 209/1400mod is a compact and reliable submarine featuring the most recent technology, high combat strength, an extraordinary battery payload and low signatures. Its extensive mission profiles include maritime defense, conflict prevention, surveillance and intelligence-gathering tasks as well as special forces operations.
The 209/1400mod submarine has a crew of 30. The hull has a length of 62m, breadth of 7.6 m and a height of 5.8 m. It has a maximum diving depth of 250 m. It has a maximum speed of 10 kt surfaced and 22 kt dived. It equipped with eight 533 mm torpedo tubes and can carry up to 14 torpedoes.
The countermeasures of the 209/1400mod submarine include Saab Grintek Avionics electronic support measures system as well as S/UME-100 tactical electronic support measures providing electronic intelligence analysis and amplitude direction finding capability.
---