---
The USS Bataan Amphibious Ready Group (ARG) and embarked 26th Marine Expeditionary Unit conducted joint integration training with a Special Operations Command Central (SOCCENT) AC-130W Stinger II gunship aircraft in the Arabian Gulf, May 19-21.
Follow Navy Recognition on Google News at this link
---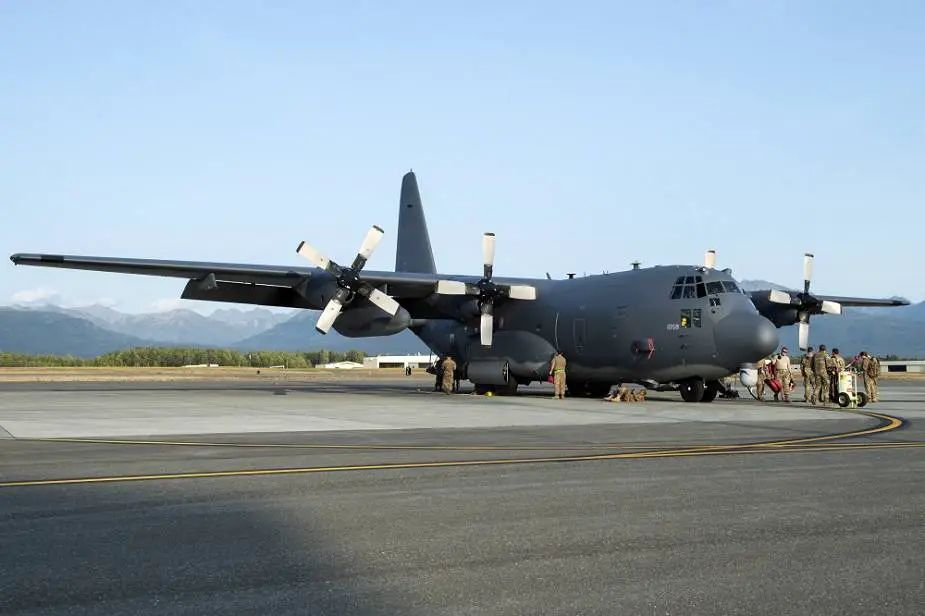 A U.S. Air Force AC-130W Stinger II returns from a training mission during Red Flag-Alaska 19-3 at Joint Base Elmendorf-Richardson, Alaska, Aug. 9, 2019.(Picture source U.S. DoD)
---
During the training, SOCCENT and 26th MEU Joint Terminal Attack Controller (JTAC) teams, stationed aboard the amphibious transport dock ship USS New York (LPD 21) and at locations ashore, directed command and control (C2) for simulated defensive strikes on surface targets from the AC-130W gunship.
The training confirmed the Navy-Marine Corps team's capability to integrate with SOCCENT aviation assets to verify their joint-targeting processes and C2 procedures in the maritime domain. The ability to execute strike coordination and reconnaissance while controlling joint aviation assets from either the land or sea allows the ARG/MEU to successfully defend itself when operating in a contested maritime environment.
The AC-130W also trained alongside Marine Corps AH-1W Super Cobras and UH-1Y Venoms embarked aboard the New York. JTAC controllers also employed an AGM-176 Griffin missile, a lightweight, precision-guided munition that can be launched from the air to target surface threats.

The AC-130 gunship is a heavily armed, long-endurance, ground-attack variant of the C-130 Hercules transport, fixed-wing aircraft produced by American company Lockheed Martin. It carries a wide array of ground attack weapons that are integrated with sophisticated sensors, navigation, and fire-control systems.
The AC-130W Stinger II primary missions are close air support and air interdiction. Close air support missions include troops in contact, convoy escort and point air defense. Air interdiction missions are conducted against preplanned targets or targets of opportunity and include strike coordination and reconnaissance.
Modifications to the AC-130W include a mission management console, communications suite, two electro-optical/infrared sensors, fire control equipment, precision-guided munitions delivery capability; and one side-firing, trainable 30mm gun with tracer-less ammunition and associated munitions storage system. The mission management system will fuse sensor, communication, environment, order of battle and threat information into a common operating picture. The AC-130W Stinger II Precision Strike Package modification provides ground forces an expeditionary, persistent direct fires platform that delivers precision low-yield munitions, ideally suited for close air support and urban operations.
The Bataan ARG consists of amphibious assault ship USS Bataan (LHD 5), amphibious transport dock ship USS New York (LPD 21) and dock landing ship USS Oak Hill (LSD 51). The 26th MEU is a Marine Air-Ground Task Force supported by three major subordinate elements – the Ground Combat Element, Aviation Combat Element and Logistics Combat Element.
---