---
According to a press release published by Navantia on July 27, 2021, the Norwegian Defence Material Agency (NDMA) has congratulated Navantia and its subcontractors for the successful completion of the tropicalization of HNoMS F-311 Roald Amundsen, second of the Fridjof Nansen Class (F310) that Navantia designed and built for the Norwegian Navy between 2000 and 2011.
Follow Navy Recognition on Google News at this link
---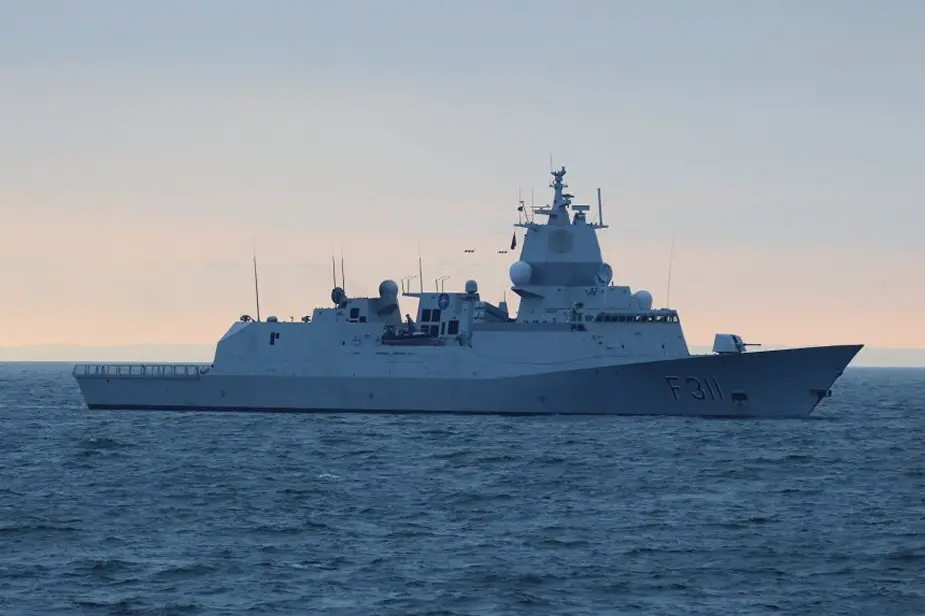 HNoMS Roald Amundsen F311 (Picture source: Shipshub)
---
These works, for which the contract was signed on July 2020, has significantly improved the cooling capacity of the F311 frigate, which will allow it to navigate in conditions of much warmer ambient and water temperatures than the traditional operational scenarios of the Royal Norwegian Navy.
The modification, taken place from January to June 2021, has consisted on the replacement of the 3 refrigeration plants and the modification and increase of the air-cooling equipment in the engine rooms. The installation of this new equipment also has entailed the change of pipes, conduits, wiring, electrical panels, etc. that has made this program a great challenge both for the development of all the necessary engineering and for the execution of the works, both dismantling and installation, between Ferrol and Norway.
Another great challenge of this program is the platform on which the engineering has been developed. The F310 was developed with currently inoperative computer tools, so the decision has been made to develop the program already in Siemens NX in order to align it with the new Navantia digital platform. For this, 3D models of the necessary blocks were already migrated, and construction engineering work was developed in this tool.
The Fridtjof Nansen-class frigates are a class of frigates that are the main surface combatant units of the Royal Norwegian Navy. The ships are named after famous Norwegian explorers, with the lead ship of the class bearing the name of Fridtjof Nansen, the Norwegian scientist, explorer and humanitarian. Five ships were ordered from Spanish shipbuilder Bazan (now Navantia). The total projected cost for all five ships is 21 billion kr (about USD 2.39 billion).
The Fridtjof Nansen-class frigates are larger, and have more personnel and equipment than the Oslo-class frigates. Compared to the Oslo-class vessels, the new vessels are 35 meters longer, nine meters taller and two meters deeper below water. They are also five meters broader and have three times the water displacement of the old ships. The frigates also operates six new NFH NH90 helicopters, with the role as an extended "arm" of the frigates' ASW and ASuW capabilities.
---