---
According to information published by NATO on April 21, 2021, Poland will support Turkey with maritime patrol aircrafts M28 Bryza. The mission will work in the eastern Mediterranean and the Black Sea alongside NATO's naval groups in the region.
Follow Navy Recognition on Google News at this link
---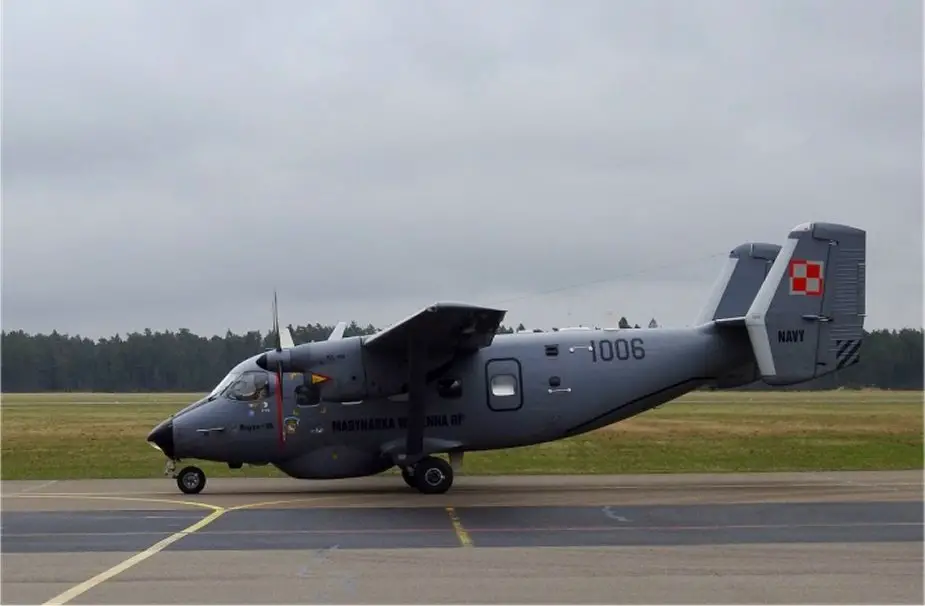 PZL M28 Bryza R1 aircraft (Picture source: Polish Ministry of Defense)
---
Allies agreed on a package of tailored assurance measures for Turkey in 2015, to help Turkey respond to a volatile security environment. These measures include an increased presence of AWACS surveillance aircraft in the region; increased maritime activities in the eastern Mediterranean; Intelligence, Surveillance and Reconnaissance activities, and information sharing.
The naval aviators will cooperate with NATO Standing Naval Groups and the NATO Maritime Command (MARCOM) in Northwood. The core of the first rotation of the contingent is coming from the Naval Aviation Brigade in Gdynia and the M28B 1R Bryza patrol and reconnaissance aircraft is homebased at the Naval Aviation Base in Siemirowice.
The M28B BRYZA is a high-wing cantilever monoplane featuring a non-pressurized cabin, twin vertical tails, a non-retractable tricycle, fuselage-mounted landing gear with a steerable nose wheel. The type is a versatile, transport category airplane with a short takeoff and landing capability (STOL). The airplane is flown by a crew of two pilots (pilot-in-command and a co-pilot). For civil-aviation operations, the airplane has been type-certificated by Poland's General Inspectorate of Civil Aviation, while its military configurations have successfully undergone all State qualification testing required.
---