---
At the end of March 2021, Japan and Indonesia have signed a military cooperation agreement for the delivery of military equipment. As part of this collaboration, Japan could deliver up to 8 Mogami-class stealth frigates to Indonesia, also known as 30FFM, 30FF, 30DX, or 30DEX.
Follow Navy Recognition on Google News at this link
---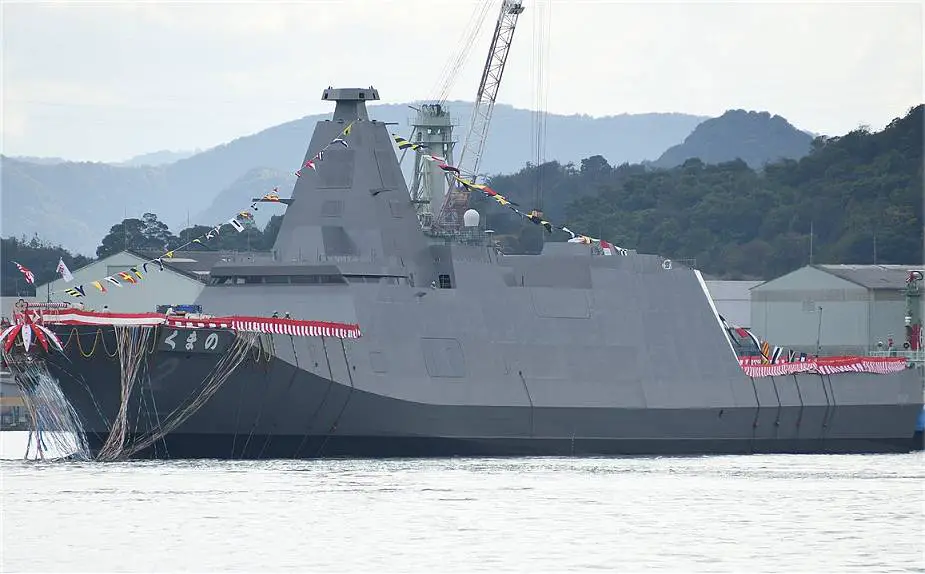 Japanese Navy Mogami-class stealth frigate. (Picture source Japan MoD)
---
According to the MaxDefense Philippines Facebook account, four Mogami-class frigates could be built in Indonesia by the company by PT PAL under a technology transfer agreement between Japan and Indonesia.
On March 3, 2021, Japanese company Mitsubishi Heavy Industries has launched the first Mogami-class stealth frigate of 22 multirole frigates ordered for the Japanese Maritime Self Defense Force.
According to the Indonesian Government, the defense spending of Indonesia is expected to rise nearly 20 % in 2020 from the previous year according to a plan for the modernization of its armed forces. Jakarta's state budget for 2020 has allocated U.S. $9.26 billion for defense, up 19.8 % from 2019, according to the Indonesian Ministry of Finance.
In recent years, Japan has been pushing for the development of its defense industry especially for the export of military equipment with the goal to create a new economic activity. Following the end of the self-imposed ban in 2014, Japan began to promote its arms to the international market and has attracted a number of countries interest in Japanese defense equipment of the land, air, and naval sectors.
The Mogami-class frigate is a new generation of stealthy multi-mission frigates fully developed and designed in Japan for the Japanese Maritime Self-Defense Force. The stealthy design is based on the research and development from the Mitsubishi X-2 Shinshin stealth fighter technology demonstrator designed by Mitsubishi Heavy Industries.
The Mogami-class frigate has an overall length of 130 m, a beam of 16 m, a displacement of 3,900 tons with a full load displacement of about 5,500 tons. The ship is powered by a combined diesel and gas (CODAG) propulsion system that includes one Rolls-Royce MT30 gas turbine and two MAN Diesel engines. She can reach a maximum speed of over 30 knots (56 km/h).
The Mogami-class frigate armament includes one 127mm Mk 45 naval gun, two remote weapon stations above the bridge, 16 Mk 41 Vertical Launching System (VLS) at the bow, 8 anti-ship missiles, one SeaRAM, torpedoes, and decoy launchers. The ship could be also fitted with a naval version of the Type 03 Chu-SAM, a Medium-Range Surface-to-Air Missile.
---