---
According to information published by US Navy on April 8, 2021, the Arleigh Burke-class guided missile destroyer USS John S. McCain (DDG 56) conducted a routine Taiwan Strait transit April 7 (local time) through international waters in accordance with international law. The ship's transit through the Taiwan Strait demonstrates the U.S. commitment to a free and open Indo-Pacific.
Follow Navy Recognition on Google News at this link
---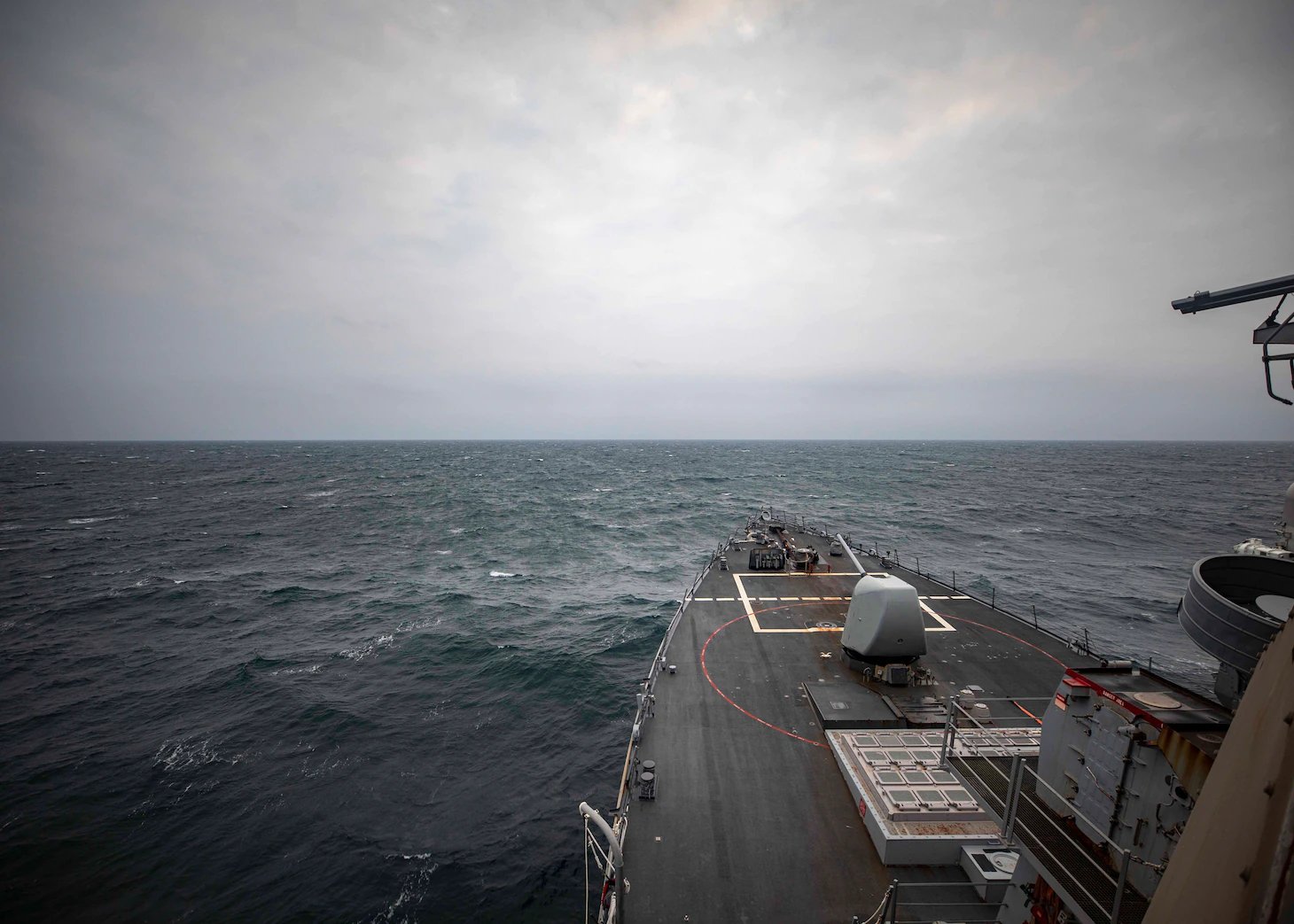 Arleigh Burke-class destroyer USS John S. McCain DDG-56 (Picture source: US Navy)
---
USS John S. McCain (DDG-56) is an Arleigh Burke-class destroyer currently in the service of the United States Navy. She is part of the Destroyer Squadron 15 within the Seventh Fleet, and has her homeport at the Yokosuka Naval Base in Yokosuka, Japan.
The Arleigh Burke-class destroyers are equipped with Aegis combat system that integrates the ship's sensors and weapon systems to engage anti-ship missile threats. The Aegis Combat System is an American integrated naval weapons system developed by the Missile and Surface Radar Division of RCA, and now produced by Lockheed Martin. It uses powerful computer and radar technology to track and guide weapons to destroy enemy targets.
The Arleigh Burke-class destroyers are powered by four General Electric LM2500-30 gas turbines, each rated at 33,600 hp with a power turbine speed of 3,600 rpm, driving two shafts with controllable pitch propellers. She can reach a top speed of 30 knots (56 km/h; 35 mph) and has a cruising range of 4,400 nautical miles at 20 knots (8,100 km at 37 km/h). The ship has a crew of 281 people including 33 commissioned officers, 38 chief petty officers, and 210 sailors.
---