---
According to information published iXblue Inertial Navigation Systems (INS) on April 9, 2021, the firm have been selected to provide critical navigation capabilities to the Polish Navy's new-build Kormoran II class mine countermeasure vessels (MCMV). iXblue partner, THESTA, will be responsible for integrating and delivering the INS to PGZ Stocznia Wojenna, a member of the PGZ Group, the leading contractor of naval navigation, communications and combat systems in Poland.
Follow Navy Recognition on Google News at this link
---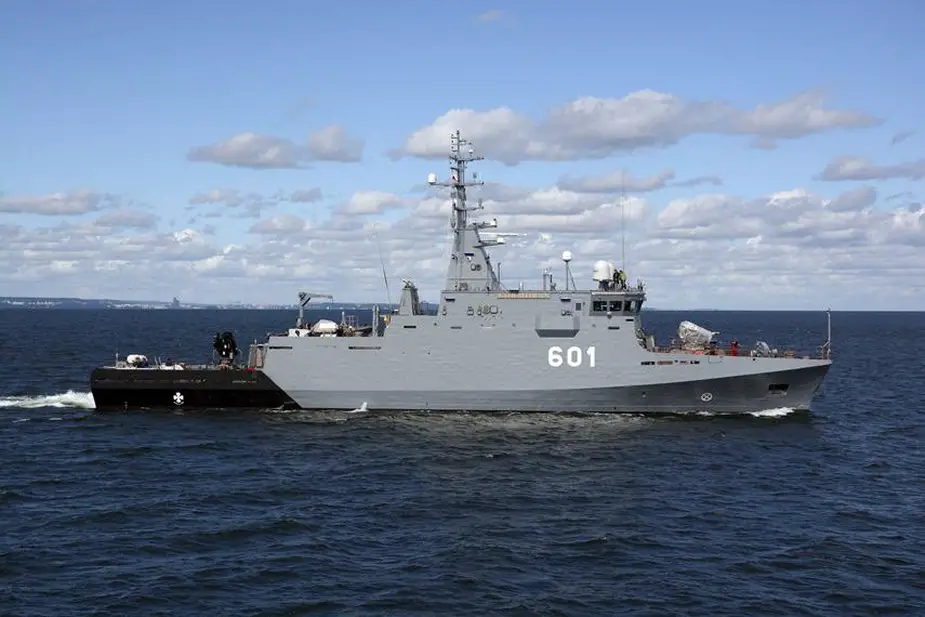 ORP Kormoran 601 Kormoran II (Picture source: iXblue)
---
Developed as part of the Polish naval modernization program, the new class of modern mine countermeasure vessels will improve maritime safety and security in Polish waters. The vessels will be used to combat naval mine threats in the Polish exclusive economic zone (EEZ) and will also be deployed by the tactical task forces in the Baltic Sea and North Sea regions.
Based on Fiber-Optic Gyroscope (FOG) technology, iXblue navigation solutions, including the company's inertial navigation systems, as well as Netans navigation data distribution & computation systems (DDU), already equip surface ships, submarines and unmanned vehicles in 40 national navies and coast guards. Those include major programs such as the Belgian and Royal Netherlands Navies MCM Replacement Program, Spain future F110-class multi-mission frigates, the French Navy's future frigates (Frégate de Défense et d'Intervention - FDI), the new Astute-class nuclear attack submarines and the Queen Elizabeth-class aircraft carriers of the UK Royal Navy, as well as the F123 (Brandenburg-class) and F122 (Bremen-class) frigates of the German Navy.
Kormoran II (Cormorant Class) - officially project 258, mine hunting type of vessels in building for the Polish Navy.
Kormoran 2-class minehunter vessels are 58.5 m long and 10.3 m wide. The draft is 2.7 meters and the displacement is 830 tons. Contrary to previous construction concepts of this type, the hull was made of non-magnetic steel instead of plastic.
The advantage of the steel hull was, among other things, lower operating costs and higher fire resistance. The hull itself is divided into 33 sections. The ship's superstructure has two floors in the fore section and one floor in the stern. The main deck has full bulwark. When constructing the ship, efforts were made to limit the unit's detectability by radars.
It is powered by two combustion engines with a capacity of 1,360 hp each, which allows a maximum speed of 15 knots. Additionally, the minesweeper has a bow thruster. The main armament of the ship is a 35 mm KDA type cannon that works with the ZGS-158 optoelectronic head.
---