---
According to information published by the Indonesian Navy (TNI AL) on April 9, 2021, KRI Clurit-641 and KRI Kujang 642 successfully test-fired a C-705 missile and hit the target, an ex-KRI Balikpapan ship, at a distance of approximately 70 km. The Indonesian Navy organises exercises Pra Armada Jaya including missile shooting.
Follow Navy Recognition on Google News at this link
---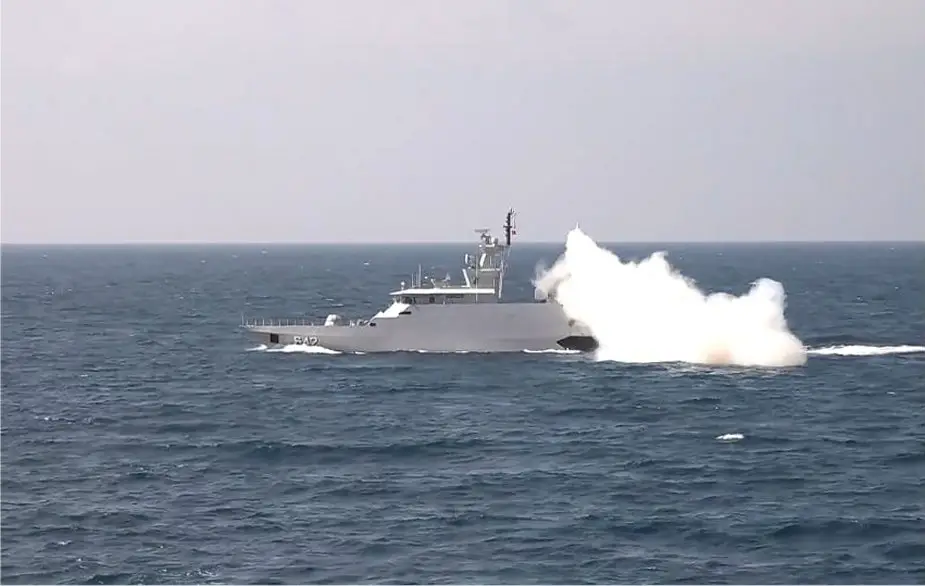 Clurit-class KRI Kujang 642 (Picture source: Indonesian Navy TNI AL)
---
KRI Clurit (641) is a Clurit-class fast attack craft of the Indonesian Navy. She was commissioned in 2011 and was the lead ship in her class. Clurit has a displacement of 250 tonnes, a length of 43 meters, and a draft of 7.4 meters
The Clurit-class prioritizes the element of surprise, rapid strike, destroying multiple targets at once and avoidance. She has a crew of 35.
The first four of the class were originally armed with just a Denel (Vektor) 20mm cannon and two 12.7 mm machine guns. In May 2014 the Clurit and Kujang were fitted with a Chinese made six-barrelled NG-18 30mm CIWS and two of the new C-705 SSM.
The C-705 family of cruise missiles can be launched from land, surface vessels and aircraft. It can be equipped with a modular seeker and is available in radar, television and imaging infrared versions.
---