---
According to a press release published by Babcock International on April 9, 2021, the company and BAE Systems, have been awarded a five year contract extension by the Ministry of Defence to continue in-service support to the Royal Navy's 4.5 Mk8 Medium Calibre Gun (MCG).
Follow Navy Recognition on Google News at this link
---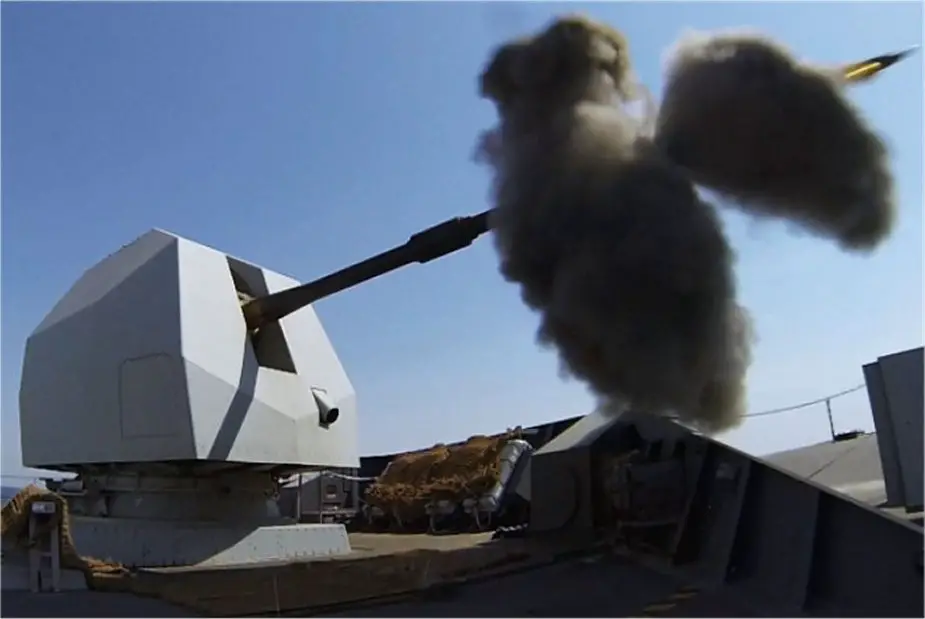 The Mk.8 arms the Royal Navy's Type 23 Frigates and Type 45 Destroyers (Picture source: UK Ministry of Defence)
---
The agreement is worth c. £43m and will see the continuation of in-service support to the 4.5 MCG across 19 Type 23 Frigates and Type 45 Destroyers as well as HMS Collingwood. The continued collaboration between Babcock and BAE Systems, the Gun's designer, offers the capacity, proven capabilities and infrastructure to safely and effectively run in-service support.
Babcock has also opted to implement innovative Digital Twin technology to drive an increase in reliability and availability of the weapons system and work to extend its service life. The effort to increase efficiency will also see the roll out of BAE Systems' design interventions.
The Digital Twin enables digital connection with the asset presenting near real time insight to the materiel state of the Gun. It combines Babcock proprietary data capture technology and data science capability, augmenting Babcock's engineering pedigree in Naval Gun support. The technology provides the on-board maintainer with the information they need to optimise maintenance and provides Babcock the foresight needed to predict future faults and proactively intervene to keep the asset operational and increase availability.
The Mk8 MCG is a modern, semi-automatic variant and can rapidly fire high explosive rounds against land and sea targets with pinpoint accuracy.
He has a combination of electrical and hydraulic components and the full system penetrates up to three deck levels below the weather deck; deep magazine, gun control room and power room, gunbay and the gunhouse.
The weapon can be operated by a smaller crew than its predecessors. With no personnel in the gunhouse, loading is supported by personnel in the gunbay who load the feed ring and in the deep-magazine to pass ammunition to the gunbay.
The captain of the gun in the control room ensures continued weapon readiness and the gun controller in the operations room aims and fires the weapon.
The gun has a rate of fire of about 25 rounds per minute and a range of 12 nm (22 km; 27.5 km with the newer High Explosive Extended Range round).
---