---
According to South Korean newspapers, South Korea and United States intelligence services think that North Korea will launch soon a new 3,000-ton SLBM submarine-launched ballistic missile that was unveiled in July 2019.
Follow Navy Recognition on Google News at this link
---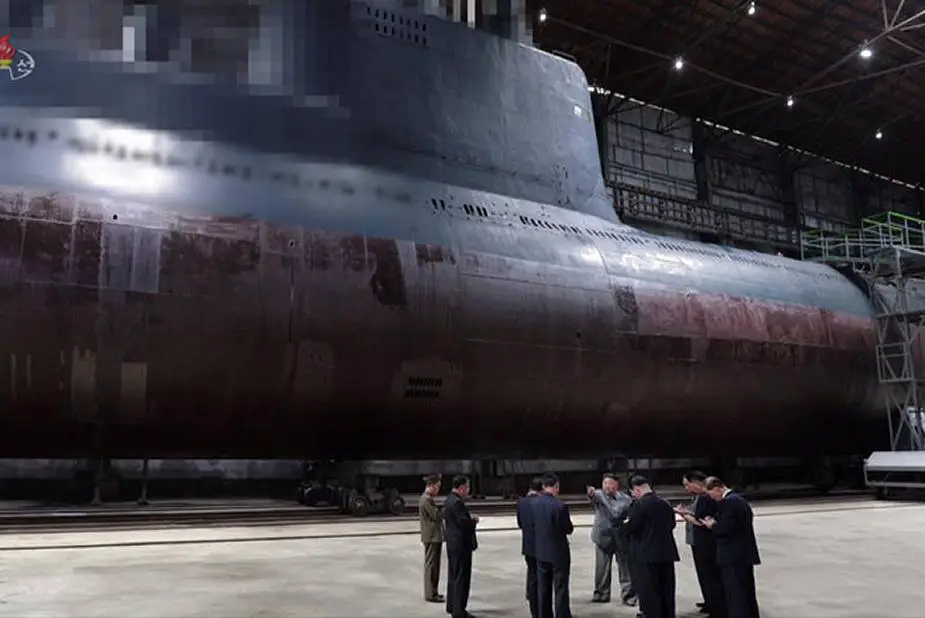 In July 2019, North Korea has unveiled a 3,000-ton submarine able to carry three ballistic missiles. (Picture source defence.az website
---
According to satellite images, North has moved a submersible missile test barge at its missile test site to a different position, possibly indicating an upcoming test of a submarine-launched ballistic missile (SLBM).
The United States and South Korea military sources indicate that the new 3,000-ton submarine will be capable to launch ballistic missiles such as the Pukguksong-3. The existence of the missile was unveiled in August 2017, with pictures showcasing the missile and upgrading solid-propellant production equipment at its Chemical Materials Institute, a key element in its missile industrial base.
The ballistic missile Pukguksong-3 is a two-stage, solid-fueled ballistic missile. It has an estimated length of 7.8 – 8.3 meters and a diameter of 1.4 to 1.5 meters. Citing the MissileThreat website, the missile has an estimated range of 1,900 km.
According to the military balance 2020, North Korea has a total of 73 submarines including 32 Sang-O-class coastal submarines, 20 Romeo-class diesel-electric submarines (SSK), 20 Yugo and Yono-class miniature submarines (SSW), and a single diesel-electric ballistic missile submarine (SSB) known as the Gorae-class able to launch Pukguksong-1 SLBM.
---