---
According to a tweet published by Mahmoud Gamal on August 2, 2021, the Egyptian Type 209/1400 submarine arrived in Alexandria Naval base after its departure from Kiel, Germany, in July.
Follow Navy Recognition on Google News at this link
---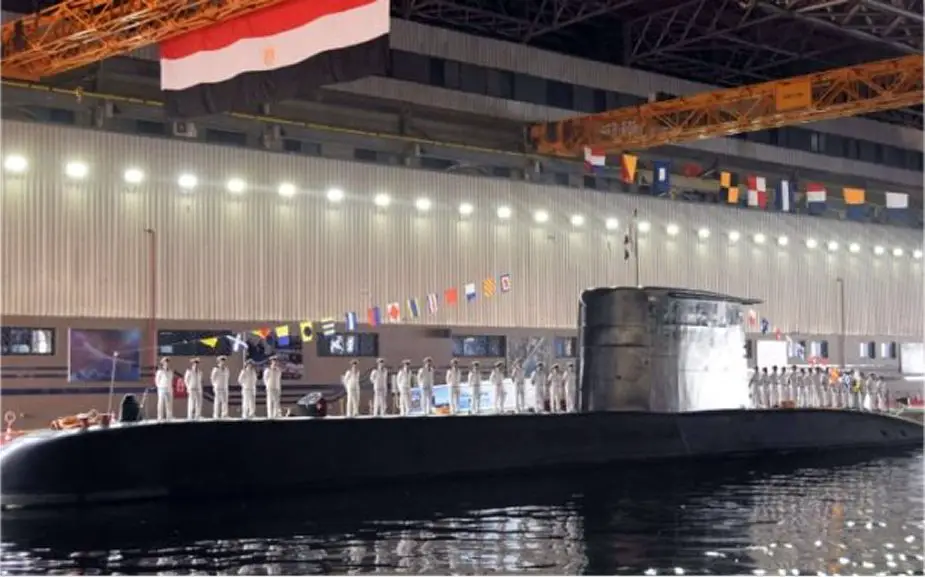 Egyptian Type 209/1400 submarine S44 in Alexandria (Picture source: Egypttoday)
---
Type 209 is a class of diesel-electric attack submarine developed exclusively for export by Howaldtswerke-Deutsche Werft of Germany. The original variant (Type 209/1100) was designed in the late 1960s. The class is exclusively designed for export market. Despite not being operated by the German Navy, five variants of the class (209/1100, 209/1200, 209/1300, 209/1400 and 209/1500) have been successfully exported to 13 countries, with 61 submarines being built and commissioned between 1971 and 2008.
The average Type 209 has a crew of 30 and displaces 1 594 tons submerged. The type is 62 meters long with a 6.2-meter pressure hull diameter. It can dive to a maximum depth of 250 metres and is armed with eight torpedo tubes with 14 torpedoes.
Egypt's new Type 209 submarines have a range of 11 000 nautical miles, a top speed of 21 knots, and a displacement of over 1 400 tonnes.
The Type 209/1400 mod series submarines are claimed to be are extremely reliable, can stay submerged for a long time, are fast, and are hard to locate thanks to their low signatures. It is the latest version of the HDW Type 209 "family" with over 60 boats built or under contract.
The Egyptian Type 209/1400 submarines have eight 21-inch (533 mm) torpedo tubes and are able to carry and launch up to 14 missiles and torpedoes, in addition to deploying naval mines. They will be fitted with SeaHake mod 4 torpedoes and UGM-84L Harpoon Block II anti-ship missiles (AShM).
---