---
According to information published by the Seapower Magazine on August 4, 2021, Egypt could acquire Northrop Grumman E-2D Advanced Hawkeye aircraft. The country already has five E-2C variants Hawkeye.
Follow Navy Recognition on Google News at this link
---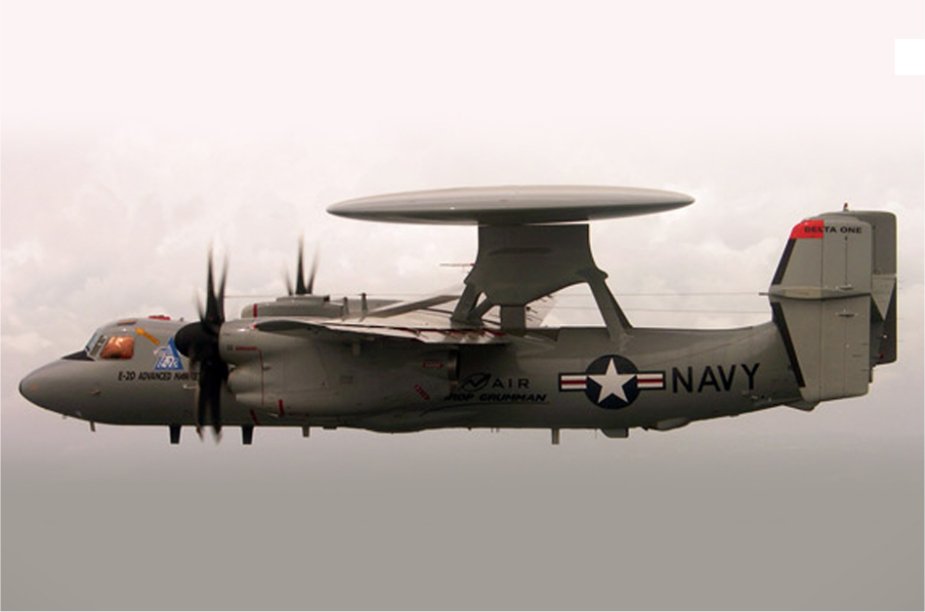 E-2D Advanced Hawkeye aircraft (Picture source: Northrop Grumman)
---
The E-2D AHE, produced by Northrop Grumman, represents a two-generation leap in technology compared to its predecessor, the E-2C Hawkeye. The aircraft features a state-of-the-art radar and upgraded aircraft systems that improve supportability and increase readiness. The centerpiece of the E-2D AHE is the APY-9 radar system, designed specifically to provide enhanced surveillance detection and tracking capability against advanced threat aircraft and cruise missile systems in the overland, littoral, and open ocean environments.
The E-2D Advanced Hawkeye is a high-wing airplane powered by two Rolls-RoyceT56-A-427A turboprop engines mounted on each wing and retractable tricycle landing gear. As with most carrier-borne airplanes, the E-2D is equipped with a tailhook for recovery (landing), and the nose gear can attach to a shuttle of the aircraft carrier's catapults for launch (takeoff). The aircraft also uses the Grumman Sto-Wing folding wing system for carrier storage. A distinguishing feature of the Hawkeye is its 24-foot (7.3 m) diameter rotating radar dome that is mounted above its fuselage and wings.
Beyond the battle group, the Hawkeye's command and control capability makes it a multi-mission platform through its ability to coordinate concurrent missions that may arise during a single flight, to include: airborne strike, land force support, rescue operations, managing a reliable communications network between widely dispersed nodes and support for drug interdiction operations. The use of the new glass cockpit and tactical fourth operator display allows the five-person crew more flexibility in fulfilling these diverse missions.
---