---
At IDEF, the International Defense Exhibition that will be held in Istanbul, Turkey from 17 to 20 August 2021, the Turkish firm Aselsan showcases Albatros-S Unmanned Surface Vessel.
Follow Navy Recognition on Google News at this link
---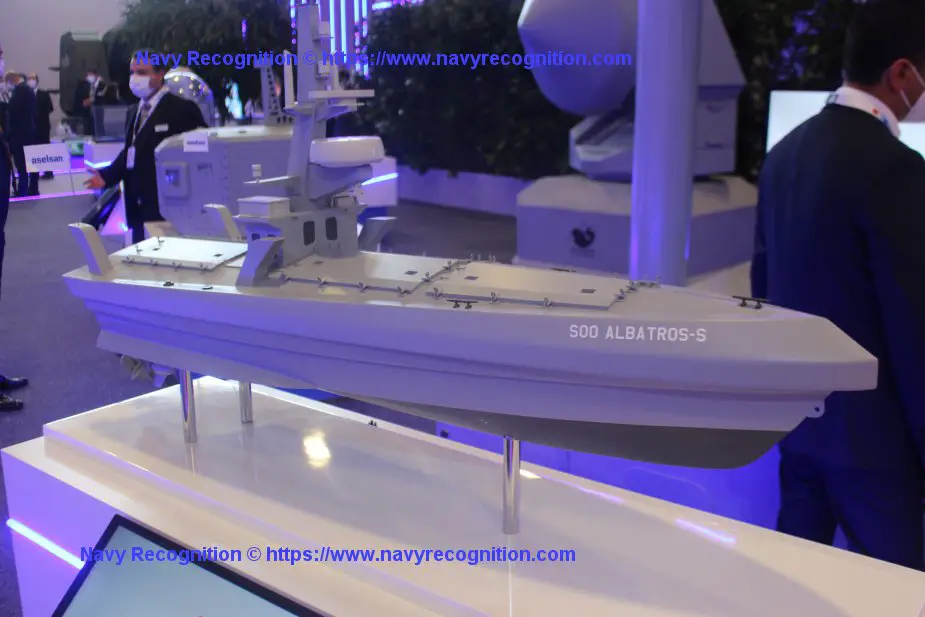 Albatros-S Unmanned Surface Vessel USV (Picture source: Navy Recognition)
---
The ALBATROS-S Unmanned Sea Vehicle boat is a domestic and national Unmanned Surface Vessel with the ability to move in droves.
Unmanned Surface Vessel Swarm, which can apply different navigation formations, has the ability to continue its mission against the decrease in the swarm by avoiding each other elements and obstacles (including moving obstacles).
Autonomous sharing of the given task among the swarm elements is made. The mission can be terminated autonomously with different maneuvers.
The approximately 7-meter (23-foot) long USV designed for herd missions has a speed of over 40 knots, a cruising range of over 200 nautical miles, an autonomy of more than 10 hours and a significant payload capacity of more than 250 kg.
---