---
During IDEF, the International Defense Exhibition that will be held in Istanbul, Turkey from 17 to 20 August 2021, Dearsan Shipyard displays a model of Corvette C92, that named Deniz Han by the Turkmen Naval Forces after its launch.
Follow Navy Recognition on Google News at this link
---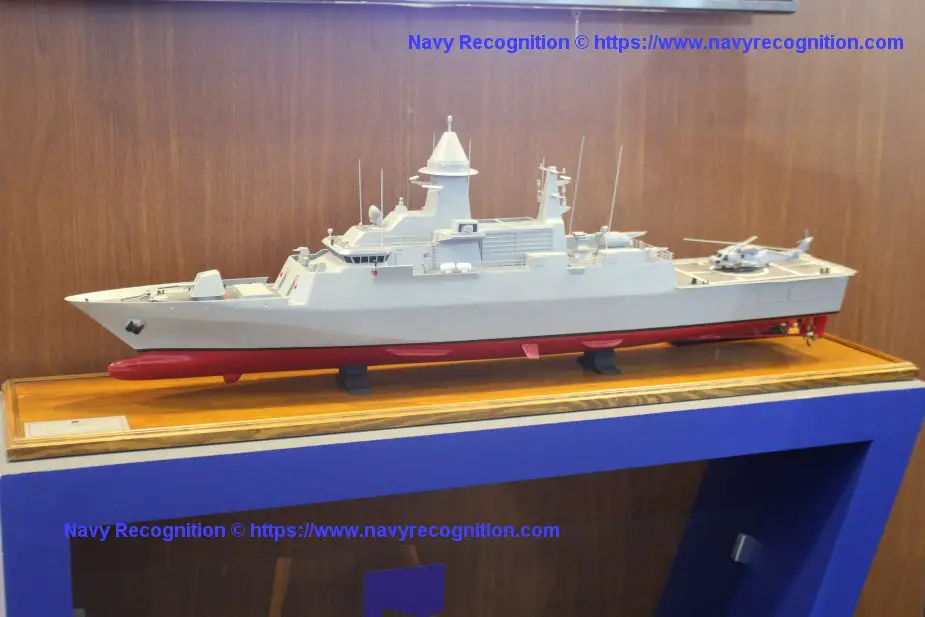 A model of Corvette C92 (Picture source: Navy Recognition)
---
Corvette (C 92) was developed to operate on different missions, mainly anti-air warfare, anti-surface warfare, anti-submarine warfare and patrol/escort. It is suitable for helicopter operations. The hull is built from AH 36 while the superstructure is built from Marine Al alloy. The ship is 91.4 metres, the beam is 13.3 metres and the draft is 3.5 metres.
The platform's displacement is roughly 1,600 tons. The maximum speed is 26 knots and the range at economic speed is 3,000 NM. The C 92 can be operated by a crew of 100. The sensors include combat management system, 3D air and surface surveillance radar, IFF system, ESM, electronic countermeasure and CHAFF/DECOY systems.
The ship can be fitted with different weapon systems notably Leonardo Super Rapid gun, twin-barrel 1x35mm Korkut point-defence system, 2x8 VL MICA VLS.
The Turkmen Naval Force receive a Corvette C92 on August 11, 2021, during a ceremony, and named it Deniz Han.
---