---
The newly developed Close-in AirDefense System (CIADS), LEVENT; by Roketsan represents the first stage in the development of a new system and new missile solutions aimed at meeting the close-in air defence needs of Turkish Navy. The system follows in the footsteps of the SUNGUR System, which was developed to address the needs of land elements. After entering mass production, SUNGUR has performed well and achieved considerable successes in its land vehicle applications.
Follow Navy Recognition on Google News at this link
---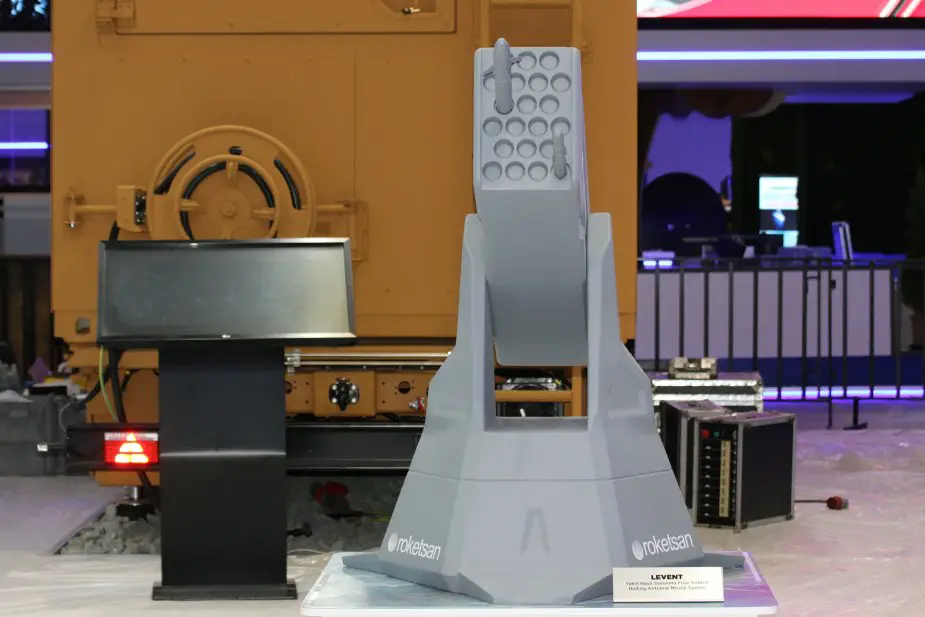 Close-in Air Defense System (CIADS) Levent (Picture source: Roketsan)
---
The prototype production of Turkish-Type Fast Attack Craft (FAC) will take place in the 30-month period following the completion of design studies carried out over an initial 24-month period, in accordance with a contract signed between the Presidency of Defence Industries (SSB) of the Republic of Turkey and STM in August 2020. The contract called for a "Close-In Weapon System" weapon configuration for the FAC.
LEVENT will be able to operate autonomously or in integration with the vessel's sensor systems and will be developed in line with the FAC schedule in accordance with the requirements of the Turkish Naval Forces Command.
The system to be developed will be a product of Roketsan's accumulated knowledge in air defence missile systems, its technological infrastructure and its acquired subsystem technologies. The system will include the national and indigenous sensor technologies (seeker heads, RF sensors, proximity sensors) that have been developed in earlier air defence projects, and will work at high supersonic speeds and with a high level of effectiveness at long ranges, in particular against surface targets.
The CIADS will have the necessary infrastructure for launching SUNGUR missiles, in addition to close-in air defence missiles. The ability to launch a variety of missiles from a single platform will provide a noteworthy boost to the firepower and flexibility of the Turkish Naval Forces Command.
LEVENT, developed by Roketsan will offer manual, semi-automatic and fully automatic modes. The integration and usage concept of the system will develop in line with the requirements of Turkish Naval Forces Command, and system solutions developed in this respect will allow for integration with the onboard combat management system, separate launch consoles, or both options simultaneously.
---