---
According to a tweet published by @HMSSevern on August 27, 2021, the Royal Navy recommissioned River-class Offshore Patrol Vessel HMS Severn after its decommission in 2017.
Follow Navy Recognition on Google News at this link
---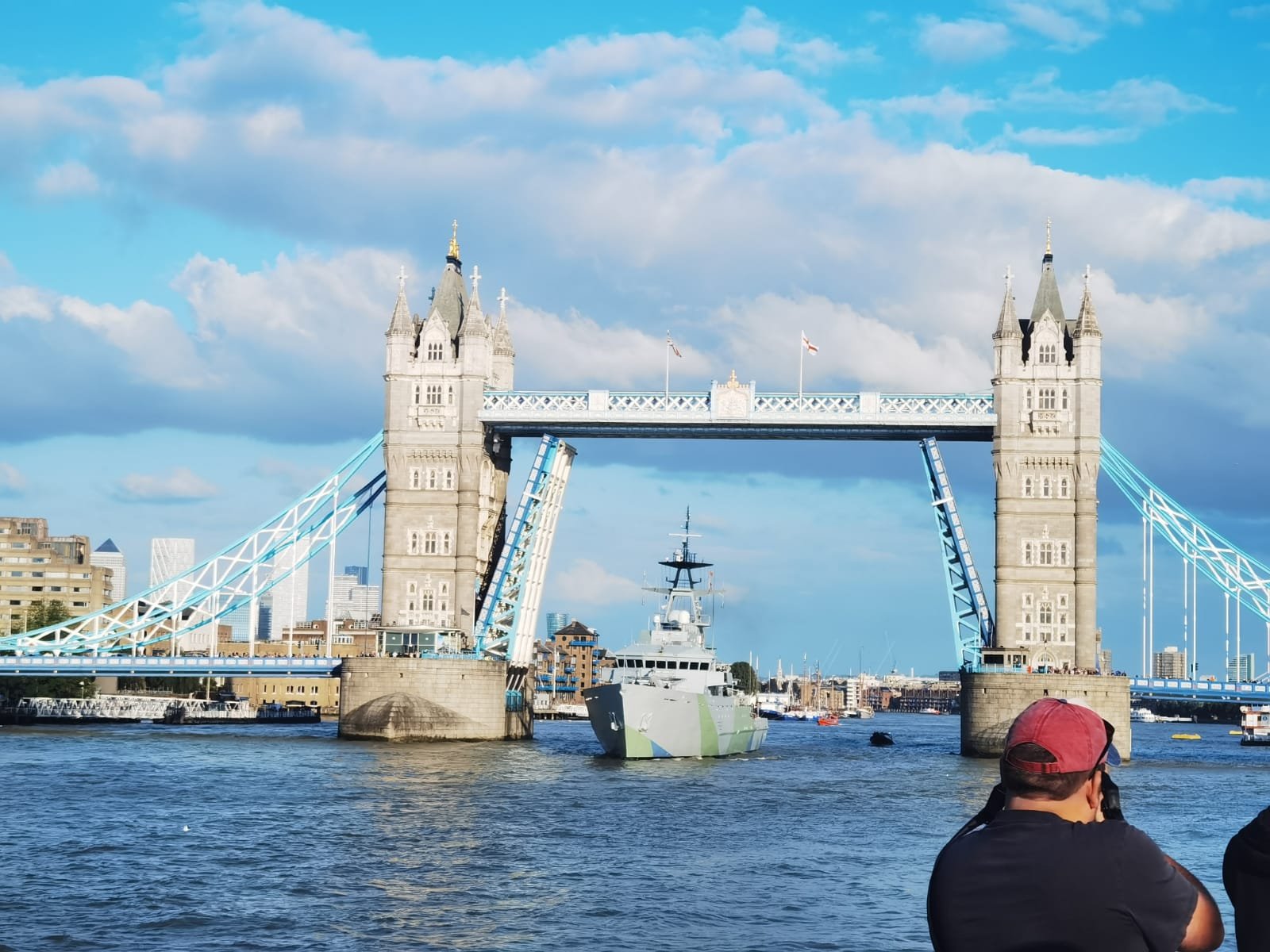 River-class Offshore Patrol Vessel HMS Severn (Picture source: Twitter account of HMS Severn)
---
HMS Severn is a River-class offshore patrol vessel of the Royal Navy. Named after the River Severn, the ship is the first to bear the name in 56 years. She was built by Vosper Thornycroft in Southampton to serve primarily as a fishery protection unit within the United Kingdom's waters along with her two sister ships Mersey and Tyne.
All three were commissioned into service in 2003 to replace the five older Island-class patrol vessels. The ship was decommissioned in 2017, but the Government decided to recommission her as part of Brexit preparedness, and the ship was therefore refitted in 2020.
The River class is a class of offshore patrol vessels built primarily for the Royal Navy of the United Kingdom. A total of nine were built for the Royal Navy (RN), four Batch 1 and five Batch 2. One Batch 1 (HMS Clyde), which was the Falklands guard ship, has been decommissioned and sold to the Royal Bahrain Naval Force.
The River-class are significantly larger than the Island-class vessels and have a large open deck aft allowing them to be fitted with equipment for a specific role, which can include fire-fighting, disaster relief and anti-pollution work. For this purpose, a 25-tonne (25-long-ton; 28-short-ton) capacity crane is fitted. In addition, the deck is strong enough for the transport of various tracked and wheeled light vehicles, or an LCVP.
The class are primarily used with the Fishery Protection Squadron and EEZ patrol.
---