---
Despite the announcement by the United States on December 10, 2021, regarding the approval of a possible Foreign Military Sale to the Government of Greece of Multi-Mission Surface Combatant (MMSC) ships, it was announced that Greece has already signed an agreement with France for the purchase of three French-made FDI HN or Belharra-class frigates.
Follow Navy Recognition on Google News at this link
---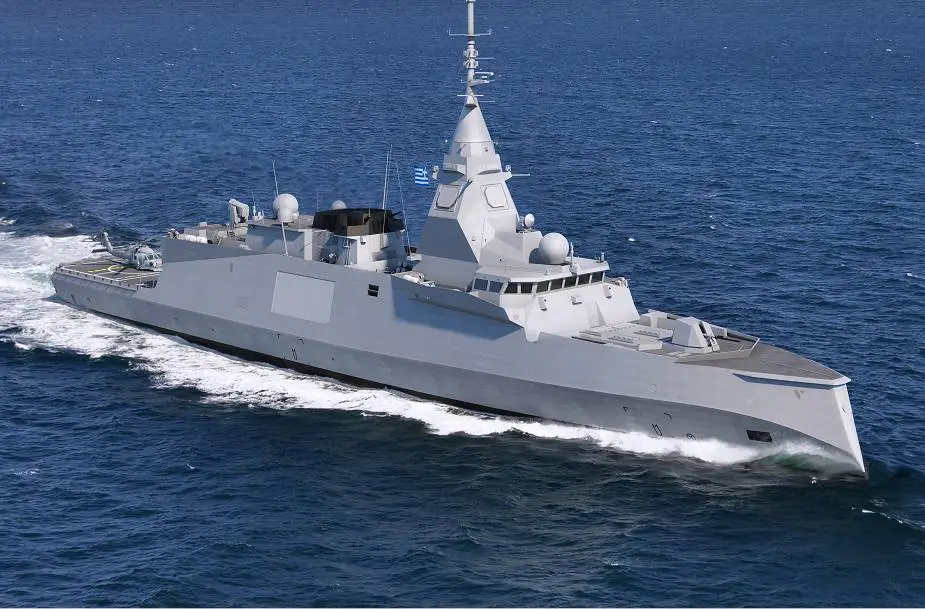 Artist rendering of FDI HN or Belharra-class frigates for Hellenic Navy. (Picture source Naval Group)
---
The acquisition of new frigates for the Hellenic Navy is a top priority for the Greek government, as well as the upgrade of existing warships. Greece could invest 5 billion euros in the acquisition of four new frigates.
According to news published by the French newspaper "Le Figaro" on December 11, 2021, Greece has confirmed that the project for the acquisition of three frigates will continue.
In May 2021, French company Naval Group has announced an offer to provide four FDI HN frigates to the Hellenic Navy and also to modernize MEKO ships.
In September 2021, Navy Recognition has reported that Nikólaos Panayotópoulos, the Greek Minister of Defence, Pierre Eric Pommellet, CEO of Naval Group, and Eric Béranger, CEO of MBDA, signed a Memorandum of Understanding to open negotiations to provide the Hellenic Navy (HN) with three Defence and Intervention frigates (FDI HN) and their equipment as well as an optional additional frigate.
The FDI (Frégate de défense et d'intervention - English: Frigate for defense and intervention) is a French military program to design and create a planned class of frigates to be used by the French Navy. The FDI-HN frigate is marketed for export under the name Belharra.
The Belharra frigates will be able to conduct a wide range of missions such as anti-surface warfare, anti-submarine warfare, anti-aircraft warfare, patrol, maritime security, control of exclusive economic zone (EEZ), asymmetric warfare, and Special Forces activities.
She will have a length of 122 m, a beam of 17.7 m, and a displacement of 4,460 tons. The ship will have a crew of 110 people as well as an aircrew detachment of approximately 15 people. She will also have a flight deck and one hangar to accommodate one unmanned VTOL (Vertical Take-Off and Landing) aircraft or one NH-90 naval helicopter.
The Belharra frigates can be armed with one Oto Melara 76mm Super Rapid gun (mounted in stealth cupola), two 20 mm remotely operated automatic cannons, 8 Exocet MM-40 Block 3 anti-ship, two Sylver A50 8-cell VLS (Vertical Launching System) for MBDA Aster 15/30 surface-to-air missiles and two dual torpedo tubes with EuroTorp MU90 Impact torpedoes.
She will be powered by a combined diesel and diesel (CODAD) propulsion system. She will have the capability to reach a top speed of 27 knots (50.0 km/h) with a maximum cruising range of 5,000 nautical miles (9,300 km) at 15 knots (27.8 km/h).
---