---
According to information published by Tass on December 29, 2021, the Baltic Fleet's corvette Soobrazitelny (Steregushchy-class) has performed a missile launch during a tactical exercise at a fleet training range, the Western Military District's press office said.
Follow Navy Recognition on Google News at this link
---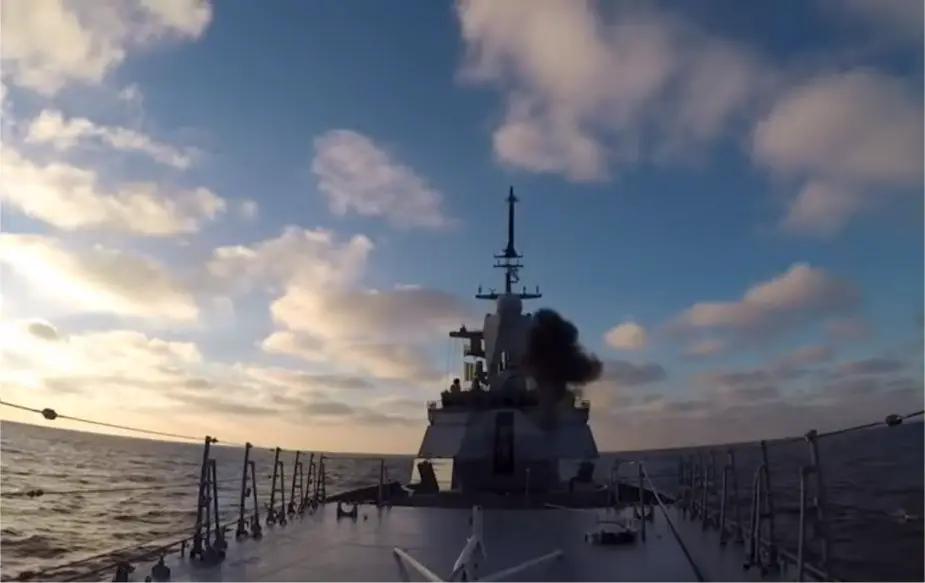 Project 20380 corvette Soobrazitelny (Picture source: Russian MoD)
---
The press office said the crew of the Soobrazitelny corvette hit a simulated enemy's anti-ship missile The live firing was conducted with the use of the ship's Redut air defense missile system.
Soobrazitelny is the second ship of the Steregushchy-class corvette (officially known as Project 20380) built for the Russian Navy in the early 21st century.
The Steregushchiy class, Russian designation Project 20380, is the newest class of corvettes being built for the Russian Navy. Designed by the Almaz Central Marine Design Bureau, subsequent vessels were built to an improved design (Project 20381), incorporating the Poliment-Redut SAM system.
Poliment-Redut is the latest shipborne air defense weapon that helps warships create a safe zone around sea and ground facilities with a radius of several hundred kilometers.
It currently has three types of vertically-launched antiaircraft missiles: short-range 9M100, medium-range 9M96E, and long-range (120 km) 9M96D. Modern technical solutions provide high effectiveness, in particular, the combined aiming system (initially the missile is guided by radar, and then the homing warhead switches on).
---