---
According to information published by ADS Advance on February 17, 2021, as a subcontractor for Babcock International Group, Hamworthy Pumps will supply the pump solutions for five Type 31 frigate.
Follow Navy Recognition on Google News at this link
---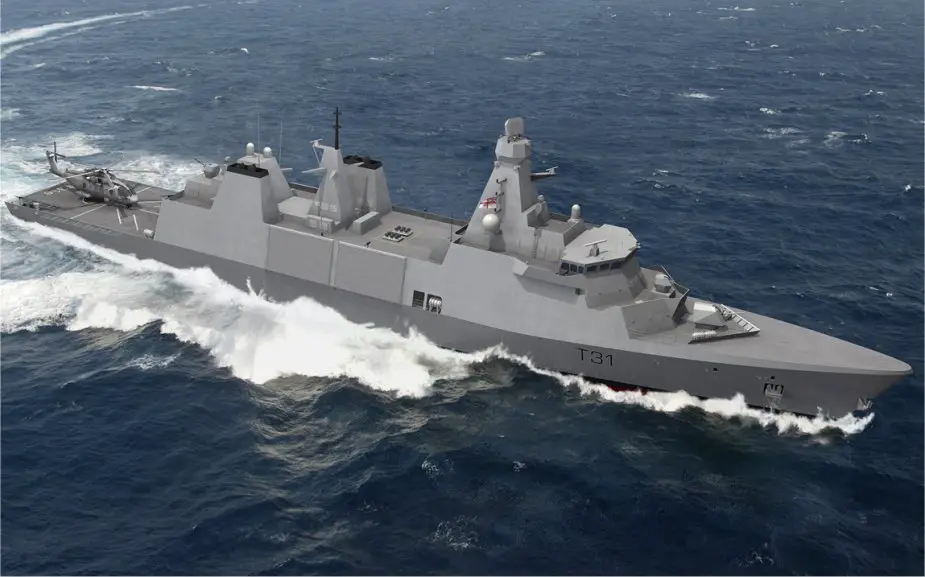 Artist's impression of new Type 31 frigates (Picture source: Hamworthy Pumps)
---
By 2028, Babcock International Group will have built five new Type 31 frigates for the United Kingdom's Royal Navy, and Hamworthy Pumps will supply the pump solutions.
With this contract, the two companies strengthen an already close and long-standing collaboration on deliveries to the government market in the UK. Including the Type 23 (Duke class) frigates, which were built from 1989 to 2002 and have proven their versatility in naval operations around the world.
The Babcock International Group contract includes the delivery of a total of 235 pumps over a five-year period. According to the newly appointed CEO, Hans Christiaan Laheij, the Type 31 programme will be an important reference in the coming years, with Hamworthy Pumps further increasing its focus on the Navy segment.
A key element of the Type 31 programme is to supply a design with the potential to secure a range of export orders and thereby supporting the UK economy and UK jobs. If international customers wish to develop local build and support capabilities, Hamworthy Pumps will support a collaboration approach with a range of export strategies to maximise local in-country content.
The Type 31 programme consists of five general purpose frigates with a production cost of £250 million per unit. The T31 builds upon the already successful Iver Huitfeldt Global Frigate design, incorporating changes to provide a compliant and adaptable modern platform.
The Type 31 frigates have a standard displacement of about 5700 tons and a length of 138,7 meters. The diesel main power plant under the CODAD scheme should provide a full speed of 28 knots.
---