---
According to a contract published by the United States Department of Defense on January 11, 2021, Raytheon Missiles and Defense, Tucson, Arizona, is awarded an $8,520,414 cost-type undefinitized contract for procurement of long lead material in support of Standard Missile-2 (SM-2) Foreign Military Sales (FMS) production requirements to include all up rounds, instrumental kits, engineering services and spares.
Follow Navy Recognition on Google News at this link
---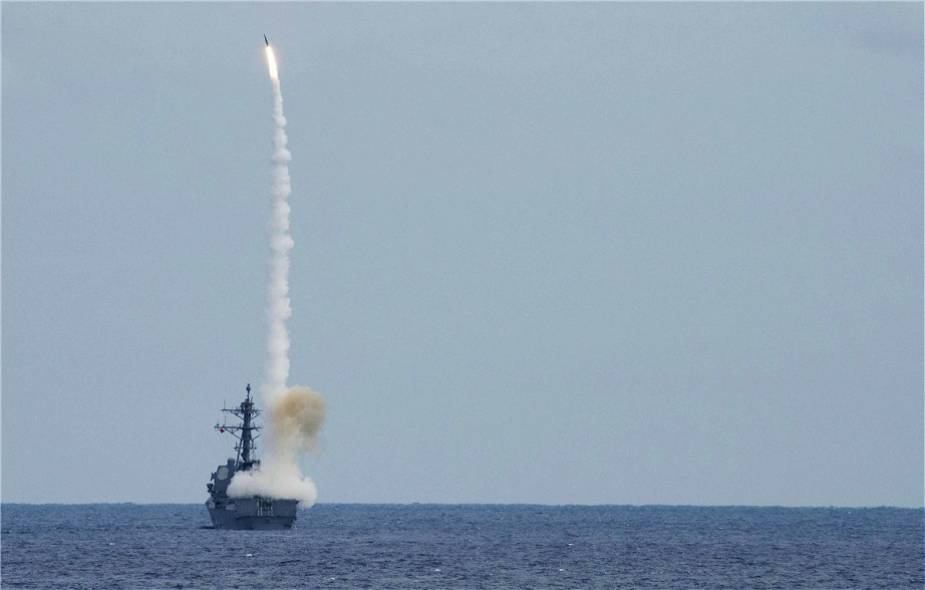 The Arleigh Burke-class guided-missile destroyer USS Winston S. Churchill DDG 81 launches an SM-2 missile while participating in an exercise with the Arleigh Burke-class guided-missile destroyer USS Forrest Sherman DDG 98. (Picture source U.S. Navy)
---
This contract involves FMS (Foreign Military Sales) to Korea, Denmark, Netherlands, Spain, Taiwan, and Japan. Work will be performed in Hengelo Overijssel, Netherlands (51%); McKinney, Texas (32%); and Tucson, Arizona (17%), and is expected to be completed by March 2023. FMS Korea funding in the amount of $1,807,362 (42%); FMS Denmark funding in the amount of $1,073,800 (25%); Memorandum of Understanding Netherlands funding in the amount of $494,872 (12%); FMS Spain funding in the amount of $451,840 (11%); FMS Taiwan funding in the amount of $344,259 (8%); and FMS Japan funding in the amount of $86,064 (2%), will be obligated at time of award and will not expire at the end of the current fiscal year.

The Standard Missile-2 (SM-2) is a family of missiles developed to provide air defense as part of the Aegis Combat System on U.S. Navy ships. The RIM-66C/D Standard MR (SM-2MR Block I) was developed in the 1970s and was a key part of the Aegis combat system and New Threat Upgrade (NTU). The missile was continuously upgraded through Blocks. The SM-2 has an extensive flight test history, with more than 2,700 successful live firings. Its durability has led navies in several countries to reconfigure their fleets to support SM-2 applications.

The SM-2 Block 1 was the first version of the Standard missile two. The missile became operational in 1978 with the Aegis combat system fitted to the Ticonderoga-class cruiser. The Block II missile was introduced in 1983 with a new rocket motor for longer range and a new warhead.

The RIM-66M is the version of the Standard missile two medium-range (SM-2MR) currently in service with the USN aboard Ticonderoga-class cruisers and Arleigh Burke-class destroyers. The missile is specifically designed for the Aegis Combat System and the Mk41 Vertical launch system. The Block III missiles differ from earlier blocks by the addition of the MK 45 MOD 9 target detecting device, for improved performance against low altitude targets.
---