---
According to information published by US Navy on March 5, 2021, the USS Forrest Sherman (DDG 98) is returning to action on schedule after completing a six-month Selected Restricted Availability (SRA).
Follow Navy Recognition on Google News at this link
---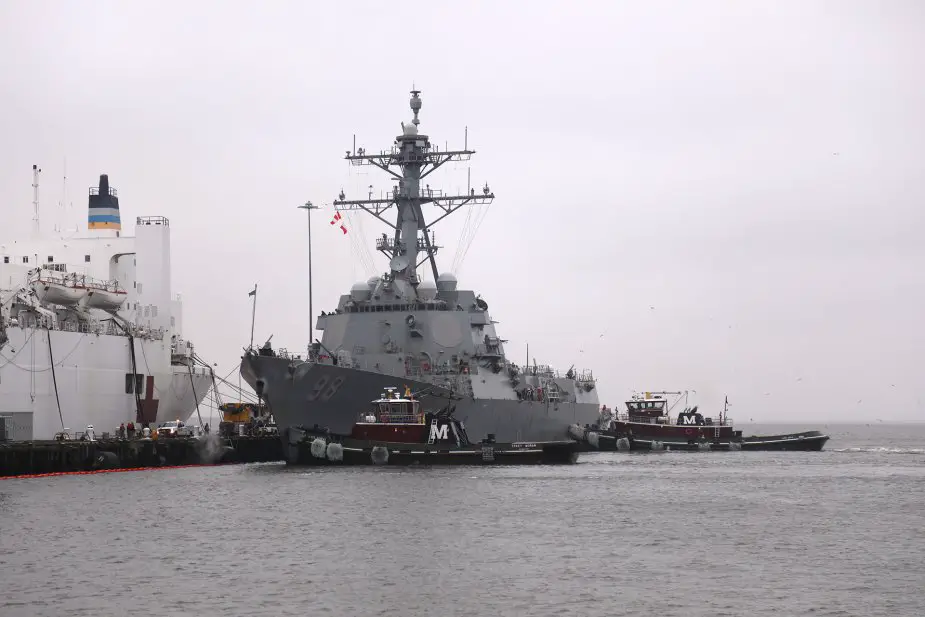 Arleigh Burke-class guided missile destroyer USS Forrest Sherman DDG 98 (Picture source: US Navy)
---
The Mid-Atlantic Regional Maintenance Center (MARMC) provided management and oversight to the Chief of Naval Operations (CNO) scheduled maintenance availability which was executed by Marine Hydraulics International (MHI) in Norfolk, Virginia.
Forrest Sherman received repairs to major hull, mechanical, and engineering systems including two gas turbine generators; the flight deck; sliding padeye; inspecting shipboard tanks; and multiple other repairs and upgrades.
Returning the guided missile destroyer on time from its maintenance period allows the crew to begin their training cycle and be ready to execute any upcoming operational taskings from Navy leaders.
MARMC provides surface ship maintenance, management and oversight of private sector maintenance and fleet technical assistance to ships in the Mid-Atlantic region of the United States and provides support to the 5th and 6th Fleet Area of Responsibilities. They are also responsible for the floating dry-dock Dynamic (AFDL-6).
USS Forrest Sherman (DDG-98) is an Arleigh Burke-class guided missile destroyer in the United States Navy and is the second US Navy ship to bear the name.
Arleigh Burke-class destroyers are highly capable, multi-mission ships and can conduct a variety of operations, from peacetime presence and crisis management to sea control and power projection, all in support of the United States' military strategy. The guided missile destroyers are capable of simultaneously fighting air, surface and subsurface battles. The ship contains myriad offensive and defensive weapons designed to support maritime defense needs well into the 21st century.
---