---
According to information published by Tasnim News Agency on March 8, 2021, new Iran local hovercraft will enter service next year, said Navy Commander Rear Admiral Hossein Khanzadi.
Follow Navy Recognition on Google News at this link
---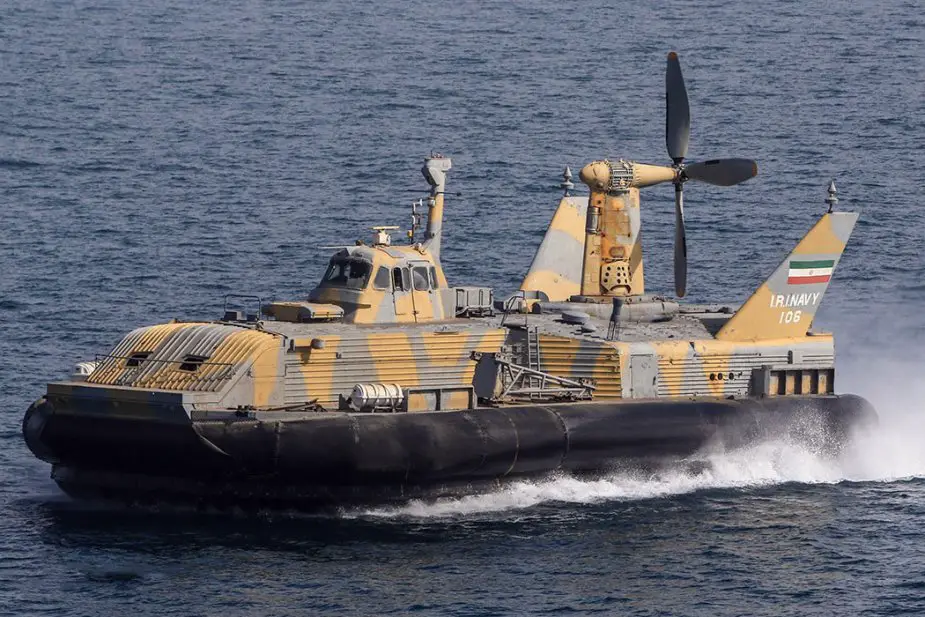 Iranian hovercraft Tondar (Picture source: Wikipedia)
---
In an address to a meeting of Navy commanders on Monday, Khanzadi said "the first "hovercraft made in Iran will join the Navy's fleet in the next Iranian year, which will begin on March 21.
Highlighting the Iranian Navy's self-sufficiency in the maintenance and repair of military vessels and sub-surface watercraft, the commander said the Navy has brought glory to the Armed Forces by unveiling Makran forward base ship and Zereh (Armor) missile-launching frigate.
All units of the Iranian Navy are currently equipped with homegrown missiles, he noted, unveiling plans to furnish the military ships with missiles with vertical launch system.
The Islamic Republic of Iran already has a hovercraft, named Tondar which is designed and manufactured by Iran. The Navy of the Islamic Republic of Iran is equipped with two variants of this device, one for combat missions and one for transport missions, of which the Tondar is the combat type. General Ahmad Vahidi unveiled it at a ceremony in November 2012. Tondar can be used with different types of weapons, including rockets, rifles and can also launch drones.
---