---
According to a tweet published by Ismail Demir (SSB), deliveries continue in the MELTEM-3 project carried out by the Presidential Defense Industry Presidency (SSB), which provides significant added value to the Naval Forces Command in Defense of the Blue Homeland (Mavi Vatan). Within the scope of the project, the second P-72 Maritime Patrol Aircraft was delivered.
Follow Navy Recognition on Google News at this link
---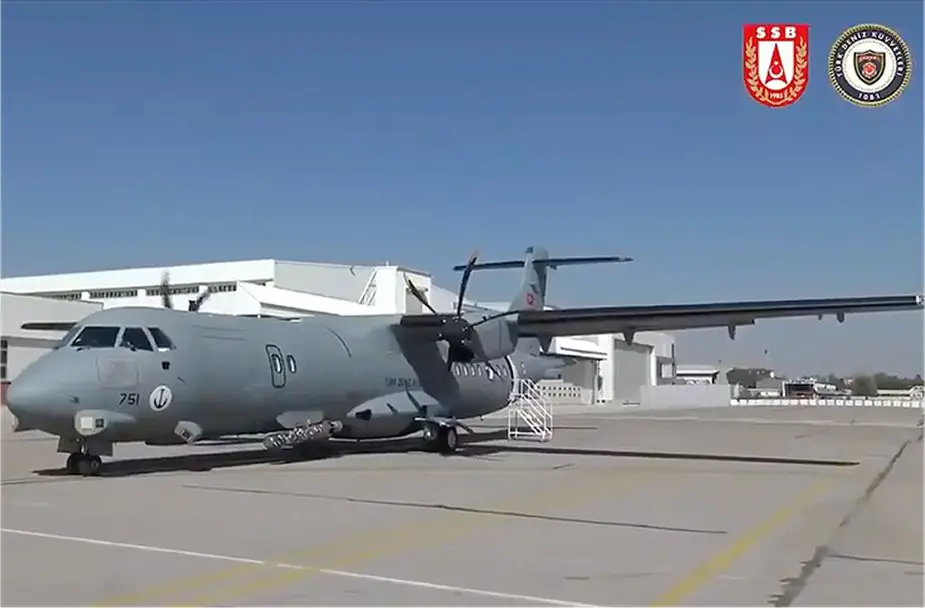 P-72 Naval Patrol Aircraft (Picture source: Anadolu Agency)
---
In December 2020, the first P-72 Maritime Patrol Aircraft entered the inventory. The second P-3 Maritime Patrol Aircraft was delivered to the Naval Forces Command within the scope of the MELTEM-72 Project carried out by the SSB.
The project, which is carried out under the main contractor of Leonardo firm, is carried out with the intense participation of Turkish industry. Detail part production, aircraft modification, material supply, ground and flight test support and Integrated Logistics Support activities are carried out by TAI. System / device supply is provided by ASELSAN. While the aircraft have Link 11 and Link 16 systems developed by Milsoft, our Naval Patrol Ground Station has been updated by Havelsan to support P-72 aircraft. Mission systems such as radar, EDT and acoustics in aircraft were provided by Thales Company.
Thanks to these systems, aircraft will undertake important tasks such as Submarine Defense War, Above-Water Defense Warfare, Intelligence, Surveillance and Reconnaissance, Over the Horizon Targeting, Search and Rescue.
In 2021, it is planned to deliver 1 additional Maritime Patrol Aircraft and 1 Marine General Purpose Aircraft to the Naval Forces Command.
Following the delivery of the Second Maritime Patrol Aircraft, it is planned to deliver an additional Maritime Patrol Aircraft and a Naval General Purpose Aircraft to the Naval Forces Command this year.
The P-72s are designed as multi-role assets to satisfy the Turkish Navy maritime patrol requirement. The aircraft will see the integration of the Thales AMASCOS mission system and will include new functionalities such as AIS, Link 11 and 16 and the last generation weapon systems, like the M 46 and Mk 54 Light Weight Torpedoes.
P-72 is the Turkish Navy version of the ATR 72ASW (Anti-Submarine Warfare), a highly effective, middle-size, anti-submarine aircraft with competitive acquisition and operational costs. The aircraft is the only modern, middle-size aircraft available in the market, equipped with state-of-the-art mission sensors, and capable of carrying out maritime patrol and anti- submarine warfare tasks.
The Blue Homeland, or Mavi Vatan, philosophy supports Turkey's search for gas reserves across a swathe of the Mediterranean.
Developed in 2006 by Admiral Cem Gurdeniz, who was then head of Turkish naval planning, the strategy has been interpreted as the maritime component of Ankara's drive for greater independence in its dealings with the world.
---