---
According to a tweet published by Philippine Navy on March 19, 2021, the BRP Antonio Luna (FF-151), Jose Rizal-class of guided-missile frigates, formally commissioned.
Follow Navy Recognition on Google News at this link
---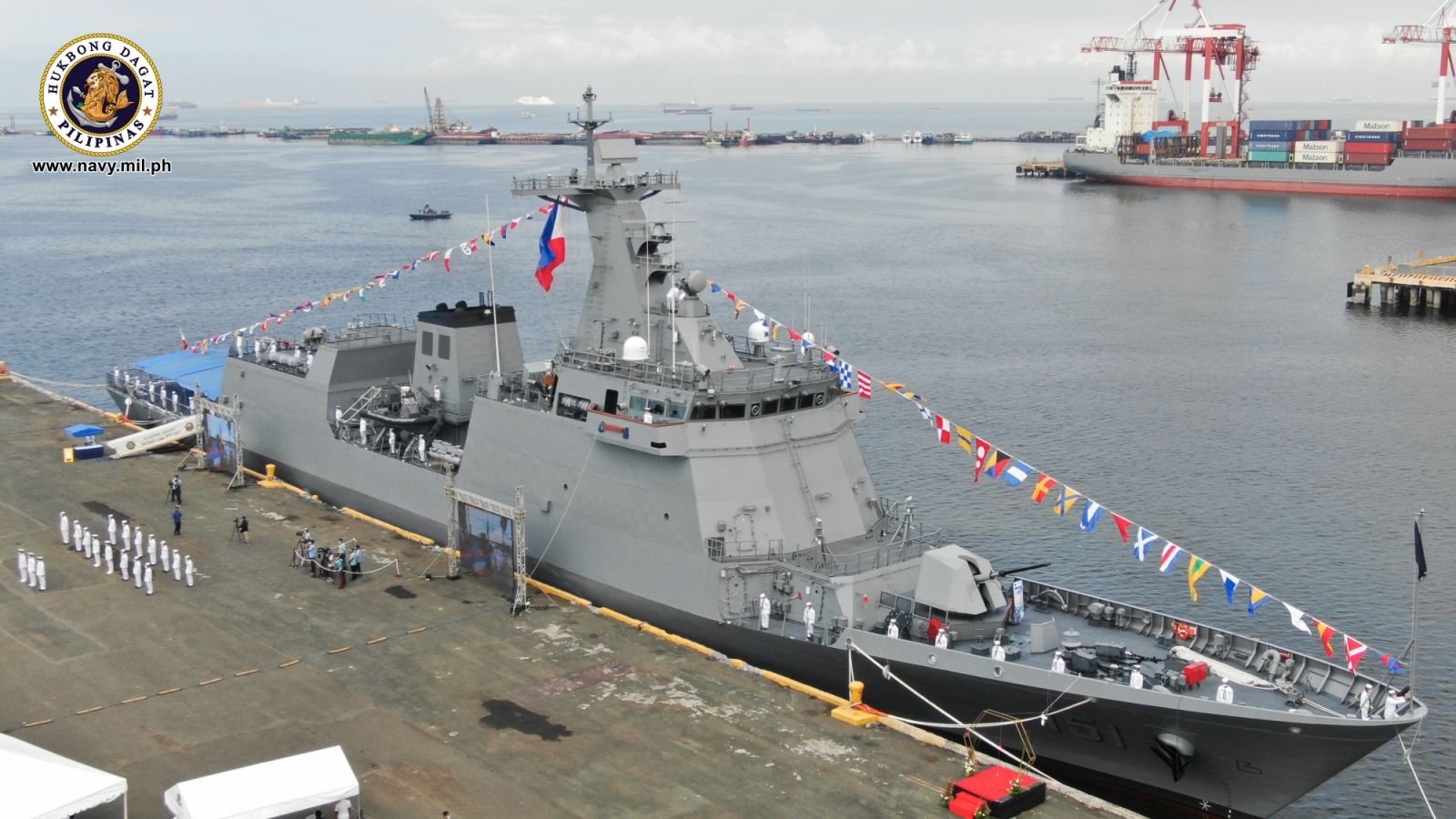 BRP Antonio Luna (FF-151), Jose Rizal-class of guided-missile frigates (Picture source: Twitter account of Philippine Navy)
---
The commissioning ceremony was held at Pier 13, South Harbor, Manila at 8:30 a.m. with Defense Secretary Delfin Lorenzana as guest-of-honor and speaker.
Jose Rizal-class frigates are powered by four MTU-STX 12V2000-M41B diesel generators, each producing around 650 kW. The ship can sail at a maximum speed of 25 kn (46.3 kph; 28.8 mph) with a maximum cruising range of 4500 nmi (8,334 km) and an endurance of 30 days. It can accommodate up yo 110 people with a crew 65 sailors.
Jose Rizal-class frigates are armed with launchers one OTO Melara 76 mm Super Rapid gun, one ASELSAN SMASH 30mm gun, four S&T Motiv K6 .50 cal 12.7mm machine guns, one Close-in weapon system (FFBNW), four LIGNex1 SSM-700K C-Star anti-ship missiles on twin canisters, two SEA triple torpedo tubes for K745 Blue Shark torpedo, two MBDA Mistral Simbad-RC twin launchers and 8-cell Vertical Launching System (FFBNW).
The Jose Rizal-class frigates are also equipped with a flight deck and an enclosed hangar facility to accommodate one AW159 Wildcat naval helicopter. The AW159 Wildcat is a British military helicopter manufactured by AgustaWestland. It is an improved version of the Westland Super Lynx designed to serve in the battlefield utility, search and rescue, and anti-surface warfare roles.
---